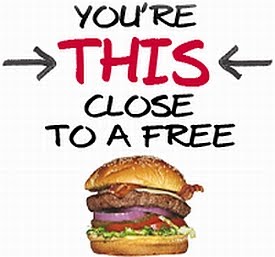 Remember how I told you that you could score a free burger by becoming a T.G.I. Friday's fan? Well, T.G.I. Friday's has already met their goal of 500,000 fans on Facebook, so if you're already a fan, you'll be getting your FREE burger coupon soon!
If you missed this opportunity the first time around, don't despair. T.G.I. Friday's has decided to open the promotion up to the first 1 million fans. Just become a fan and then sit back and wait for your coupon!
Thanks, More Than Cents!