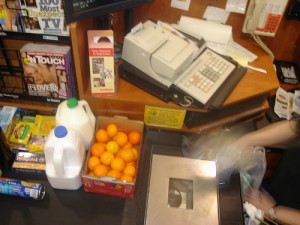 Every week I'll pose a question for you to share your experiences and tips. If you have a question that you'd like me to post, I'd love to hear from you!
On the Deal Seeking Mom Facebook page, Janet asked:
I'd love to know how you keep track of "scanned" coupons! I'm finding more and more coupons were not scanned at the store, but of course [not until] I get home! I just realized that $6 of q's were not given to me at Meijers todayhttps://dealseekingmom.com/https://dealseekingmom.com/and I really thought I was watching the cashier!!! I need a better system to follow.
I know I have trouble with this too, especially when I'm trying to keep track of five kids while watching to make sure everything rings up properly. And some stores' receipts (ahem…Target) are nearly impossible to decipher after the fact.
So do you have a system for making sure that all of your coupons are properly scanned? How do you check them? What do you do if you discover that one wasn't scanned?
Join the discussion — add your two cents to previous Ask DSM Readers questions too!