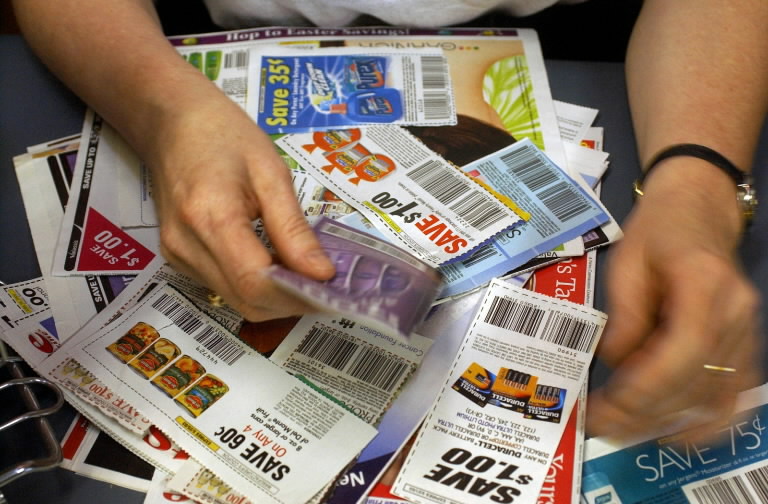 I've had a number of readers write to me lately asking how I organize my coupons. To be quite honest, I don't think I've found my perfect coupon organization method.
I currently use the insert method where I label each insert with the date and only clip as I need. However, I worry about missing out on extra savings when I'm at the store and find a great unadvertised sale or clearance deals. I also still have a large quantity of loose coupons that I receive in the mail and print online, so it's difficult to keep track of those. I've often thought about switching to a binder method, but I'm just not sure where to start.
So I thought I'd put the question to my dear readers!
How do you organize your coupons? Do you use the binder method? Are there any drawbacks to it?
Do you have a better way of utilizing the insert method? How do you ensure that you don't miss out on unadvertised/clearance deals?

If you have links to posts you've written, feel free to include them in your comments.
If you have a question you'd like to ask fellow Deal Seeking Mom readers, please feel free to email me! I think having a variety of perspectives is really valuable, and I thank you all for your input.