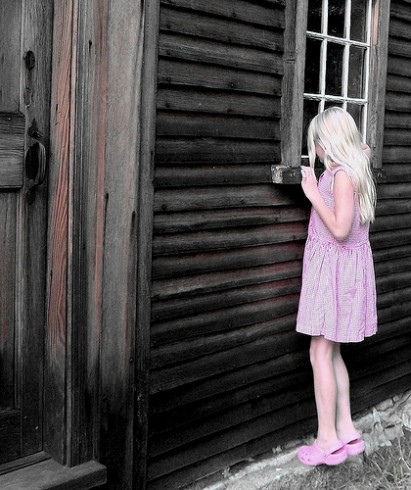 Photo by Pink Sherbert Photography
Every week I'll pose a question for you to share your experiences and tips. If you have a question that you'd like me to post, I'd love to hear from you!
Owning a home can be — especially in this economy — can be a money pit. Pay your mortgage, pay for repairs, pay for this, pay for that. But have you ever thought about using your home to actually earn money?
According to this article from Houselogic, there are several ways you can actually make money of your home. A vegetable garden may be an obvious one, but some of the other ideas they listed were new to me. For example, if you live near a busy metro area, you might be able to rent out your driveway to commuters. You could also take on temporary or long-term boarders, rent out a room in your home as storage space or even as a home-office-away-from-home for someone else, or purchase a wind turbine to produce your own electricity.
Do you currently use your home to make money?  If so, how? What other way can you use your home to make money? Are comfortable with the thought of other people using your home?  Do you know other people that rent out part of their home or land?

Join the discussion — add your two cents to previous Ask DSM Readers questions too!