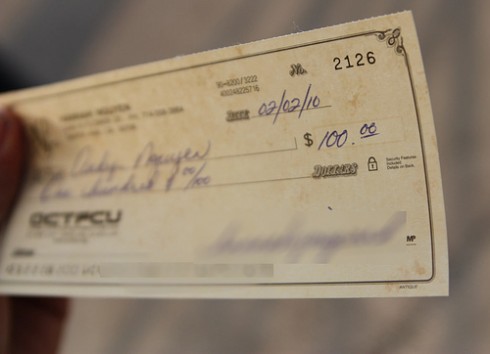 Photo by bigburpsx3
Every week I'll pose a question for you to share your experiences and tips. If you have a question that you'd like me to post, I'd love to hear from you!
Ask any financial guru, and they'll tell you that an important part of taking control of your finances is to pay yourself first. Of course, they don't mean that you should pay yourself to get a latte instead of your bills! But it's easy to waste money if it's in your account, and setting up automatic transfers to your savings account is a good way to prevent that from happening. I mentioned before that we were able to save for a vacation simply through these automatic transfers, and you really don't miss the money when you just take it out of your account before you ever see it!
Do you pay yourself first? Do you have "sinking funds" to save for the holidays, vacations, clothing or other seasonal expenses? Do you have automatic transfers set up, or do you transfer the money manually? How did you decide how much to pay yourself?
Join the discussion — add your two cents to previous Ask DSM Readers questions too!