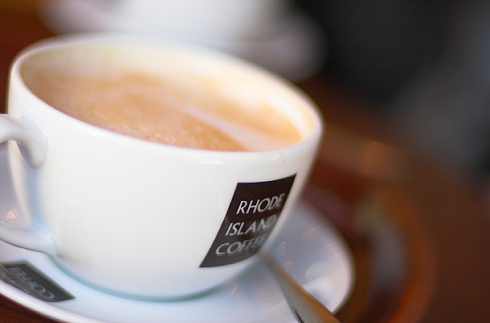 Photo by Chris Owens
Every week I'll pose a question for you to share your experiences and tips. If you have a question that you'd like me to post, I'd love to hear from you!
Saving money has always been important to me, even when I was a teenager, but I wouldn't consider myself "cheap." I happen to love Starbucks, especially the seasonal pumpkin spice latte, and there are other quality items I'm willing to pay more for, even if it's not always the most frugal choice.
I recently stumbled across this definition of a "ghetto latte", made by ordering an iced espresso and then filling up the cup with the free milk at the condiment station to make a latte for half the cost, and I wondered where the line between frugal and cheap is drawn.
Where do you draw the line between being frugal and just being cheap? How would you define being cheap? Do you think ghetto lattes (and other similar hacks) are dishonest, or is it just the same as taking advantage of loss leaders to build a stockpile of free products? Weigh in here.
Join the discussion — add your two cents to previous Ask DSM Readers questions too!