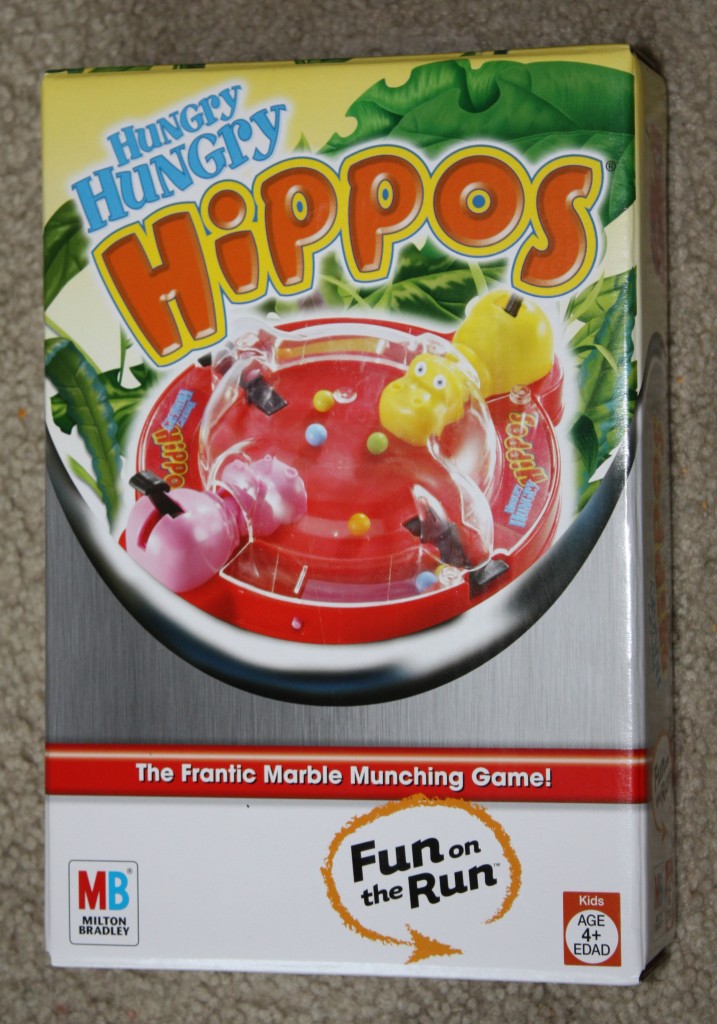 I mentioned in the Walmart deals I posted the other day that you can pick up the travel size Hungry Hippos game for just $0.99. I just found the same item available at Target, so I thought you might be interested in seeing a photo of the actual item!
Note that at Target these were not located in the regular game aisle with the toys. I found several travel games located on an endcap in the travel section of the store where the luggage and travel-size blankets and pillows are stocked. I'm not sure where they're located at Walmart, so if you've found them there, please share.
Hungry Hippos Travel Size Game, $4.79
$4/1 Hasbro printable
$0.79 after coupon!
These would make cute stocking stuffers or small gifts for a classroom gift exchange. After all, Christmas is only 92 days away!!!