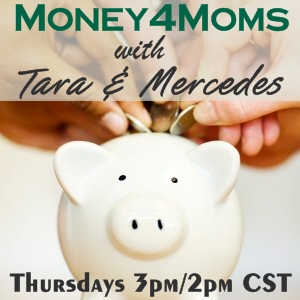 Today on Money4Moms we'll be chatting with our friend and fellow Elevenmom, Erin Gifford.
You all probably know Erin best as the mom behind Coupon Cravings; however, she's also a Shortcuts.com representative, so she'll be sharing her knowledge regarding ecoupons from a corporate perspective.
This has been a hot topic in the blogosphere with sites such as MommySnacks.net, The Thrifty Mommy, and SouthernSavers all weighing in on the topic.  The crux of the issue is that ecoupons are not meant to be used in conjunction with paper coupons.  But this is a difficult practice to follow in reality because of the limitations in loading and redeeming the ecoupons.
Tune into Money4Moms today at 3pm EST/2pm CST to learn more about this current issue.  We'll be taking question via chat on the Blog Talk Radio site or by phone at (646) 716-8312.
Don't forget to listen for today's special code word that can earn you a second entry into my iTouch + $10 iTunes GC giveaway!