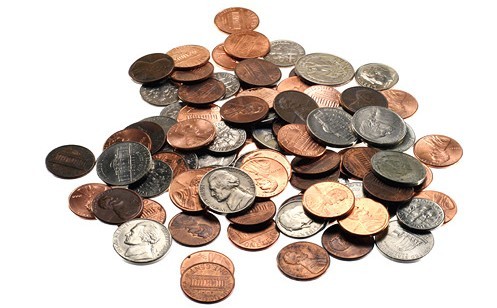 Photo by Darren Hester
I've teamed up with Propel® and DivineCaroline to write a series of inspiring and motivational posts to encourage women to enhance and streamline their lives. Propel's mission is to enhance your life, give you the ability to move through obstacles and live a more streamlined, energetic life.
I cringe every time I hear someone say, "Why bother using coupons? All that clipping and hassle to save just a few cents . . . " Chances are if you're reading this post, you already know the amazing savings potential of coupons, but for those of you that may be on the fence, I just want to share what a powerful financial tool coupons can be.
We struggled for many years to get our finances in order. Having five children within the span of five years was never our intent, but it was a blessing we welcomed with open arms.
When I lost my job at 7.5 months pregnant with our first child, I was thrust into the position of being a stay-at-home mom. Couponing wasn't a choice at that time; it was a necessity. As a first-year pipefitter's apprentice, my husband's wages barely covered our budget. Back then I used the Grocery Game to plan my shopping trips, and it felt good to be able to contribute something to our household finances in the way of big savings at the grocery store.
Fast-forward seven years through four more children and three layoffs, and we've been through even tougher times. Coupons were crucial to making it through those years that were such a struggle. With the advent of money-saving blogs, I was able to learn even more tips for saving, and I found that not only could I keep my pantry well stocked, but I was also able to give back to others by donating items that we could not use.
Today coupons are no longer a necessity for meeting our family's budget, but I continue to use them. Why? Because the savings potential is much more than just a couple of cents here and there. Learning how to maximize our savings through coupons and careful budgeting has allowed us to build a substantial emergency fund, something I never thought we'd be able to do. Even more amazing than that, through the Cash For Clunkers program and a generous dealer incentive, we were recently able to purchase a new car with cash. I can't even describe how good it felt to walk into that dealership knowing we had the upper hand and were in full control of our purchase.
You might be tempted to think that our family is just an isolated case, but there are examples of many other bloggers that have shared how instrumental coupons have been in living a debt-free life. Just look at Crystal from Money Saving Mom's amazing goal of paying cash for a house. Or look at how Mercedes from Common Sense with Money was able to pay off her family's new van within 6 months.
I'd like to encourage you all to see just how much you can save this week with coupons. If you're new, you've got nothing to lose. The information is right at your fingertips, and it's completely free. Even just $10 a week is a fantastic start, and I'm confident you can do it. I have a feeling that once you get started, you'll start to wonder why you never do this sooner, and I look forward to you sharing your savings stories!
How did you enhance your life today? Chime in every day at You.Propelled on DivineCaroline for another chance to win $5,000 to pursue your dream. The more friends you bring, the better your chances of winning.