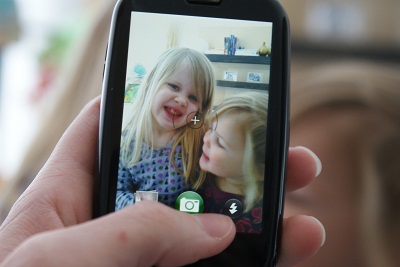 The following post is from the Deal Seeking Mom Project Administrator, Mandi Ehman:
Like most other moms, I have a lot of obligations to juggle each and every day. While mine include full-time consulting, homeschooling and caring for our four little girls, yours might include play dates, team sports, volunteering or any number of other activities.
When Verizon offered me the opportunity to try the new Palm Pre Plus, which they're marketing specifically for busy moms, I was excited to see how I could use it to help simplify my life. I'm fairly organized as it is (you would hope so since I blog at Organizing Your Way, huh?), but most of my brain lives on the internet — from my Google calendar and my Gmail contacts to my best friends, who I communicate with daily through Facebook and Skype.
And yet, I don't want to lug my laptop around with me, which often leaves me feeling disconnected from my brain when it comes time to schedule a doctor's appointment, play date or field trip since I don't have my calendar, to-do list or contacts with me. I can't even tell you how many times in the past I've overbooked our family and had to call to reschedule an appointment because I've realized we have a conflict.
The thing I love most about the Palm Pre Plus is that I can instantly scroll through any of my calendars — work, blogging, personal or homeschool — to see what I have on my plate, which helps me find that elusive work-life balance.
Although I work hard not to be constantly checking my email or Facebook page while I'm out with my family, I'm able to enjoy my time with them more knowing that I'll see any urgent issues on the notification panel. This allows me to put out any fires from my phone rather than wondering what may be going on behind the scenes while I'm away from my computer during the work week.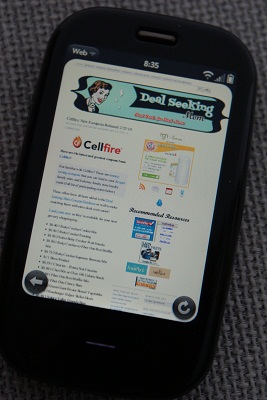 And because Tara has taught me well, I'm able to quickly search for a deal she's mentioned here at Deal Seeking Mom to make sure I'm getting the best prices when I'm out shopping.
With a GPS navigation system that offers maps and directions and links directly to your address book and a camera that takes crisp, clear pictures when you're on the go and don't have your regular camera, the Palm Pre Plus really is a busy mom's tool box!
What feature is most important to you in a smart phone?
Verizon provided me with a Palm Pre Plus at no charge so that I could review its features for the Deal Seeking Mom readers.