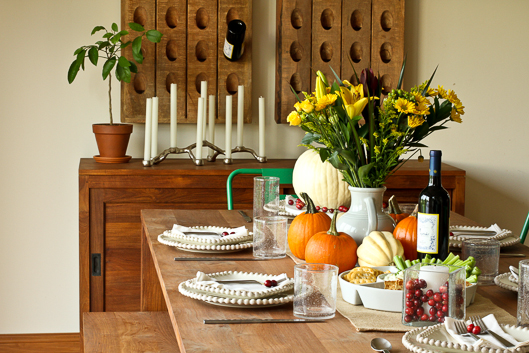 I know it's a little late, but if you're doing some last-minute searching for new Thanksgiving recipes to adorn your Thanksgiving table, I've got a few suggestions!
These are my family's tried and true favorites, and I hope your family enjoys them as much as mine does.

These delicious make ahead mashed potatoes can be prepared the night before and baked on Thanksgiving Day!

My family's super simple green bean casserole recipe uses canned green beans and only 3 ingredients total!

Our Thanksgiving meal wouldn't be complete without this creamed corn casserole! You'll want to scrape the dish completely clean to get every last bit of caramelized goodness from the corners.

These stuffing muffins are a fun take on a classic recipe! I love that you can customize them for your guests, plus they're perfectly proportioned for kids and adults alike.

If you only try one new recipe this Thanksgiving, it has to be this cranberry salad. Trust me, it's that good — definitely not your average ho-hum cranberry side!
And of course our meal wouldn't be complete without a fabulous homemade pumpkin pie. But even if you serve a store bought pie, top it off with a little homemade whipped cream for that special touch!
If you're feeling really ambitious, try making your own homemade Crisco pie crust — I promise it's worth the extra effort if you have the time…
What's your favorite recipe to prepare for Thanksgiving dinner?