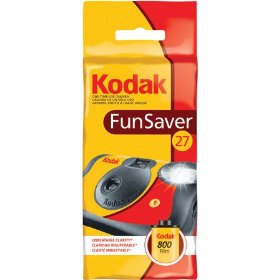 There's a new Target coupon available for $5 off any Kodak Camera. Use this on the Kodak FunSaver Disposable Camera single packs priced at $4, and you can score a couple of FREE cameras!
Update: Target has added wording to the coupon that excludes one-time use cameras. This wording was not included when I originally posted this.
Kodak FunSaver Disposable Camera, $4
$5 off any Kodak Camera
FREE after coupon!
Note: You're looking for the coupon with a blue-colored camera that says $5 off Kodak Camera or Digital Photo Frame.
Thanks, The Coupon High!