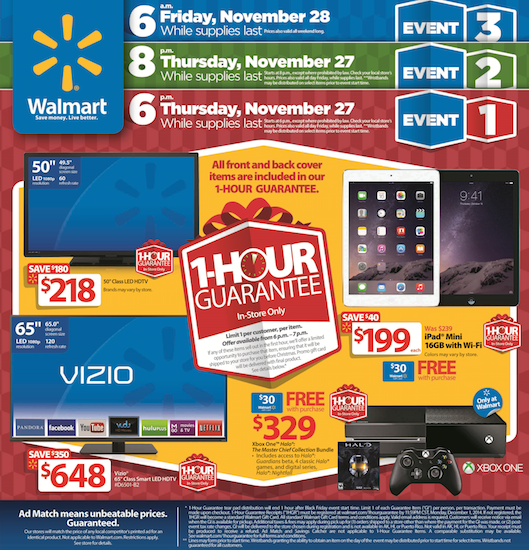 If you haven't heard the news, Walmart is taking a new approach to Black Friday this year, extending the event five full days. Beginning with an online only event Thursday morning (Thanksgiving Day) and continuing with both online and in-store deals through Monday evening, you'll be able to get more deals than ever!
Plus, in addition to bringing back the hugely popular 1-Hour Guarantee, Walmart introduced its first-ever interactive circular and also released store-specific plans to help manage crowds and make the shopping experience easier.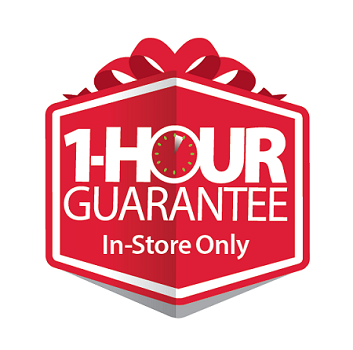 1-Hour Guarantee
As I mentioned, the 1-Hour Guarantee will be in effect again this year for 9 hot items on Thanksgiving Day. Walmart guarantees that customers who are inside the store and in the queue line between 6pm and 7pm local time on Thursday, November 27th will be able to purchase any of the following gifts they want and either take it home that night or receive it at a store before Christmas:
50″ Class LED HDTV for $218 ($180 savings)
Vizio 65″ Class Smart LED HDTV for $648 ($350 savings)
Apple iPad Mini 16GB with Wi-Fi for $199 with a $30 Walmart Gift Card ($70 value)
Xbox One Halo "The Master Chief Collection" Bundle for $329 with a $30 Walmart Gift Card
RCA 7″ Google Play Wi-Fi Tablet for $29 (special buy)
Samsung Galaxy Ace Style on Straight Talk Wireless for $29 ($100 savings)
LG Blu-ray Disc Player for $35 (special buy)
Beats by Dr. Dre Wireless Headphones for $149 ($130 savings)
HP Intel Celeron Touch Laptop for $249 (special buy)
If your particular store runs out of physical product during the one-hour time period, you will be issued a 1-Hour Guarantee ticket, which you will take to a checkout lane to pay for the item. You'll then need to visit Walmart.com before 12:59 p.m. ET Dec. 1 to enter the transaction code from the receipt and choose the store you'd like to pick up the item from before Christmas. Provide the receipt when it's time to pick up your item, and any corresponding Walmart Gift Cards will be given to you at this time.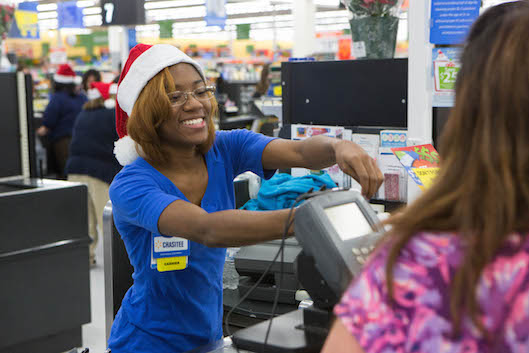 New Black Friday — Five Days of Deals
The New Black Friday at Walmart will feature three limited time only, while supplies last events, along with numerous additional online only and more lengthy in-store promotions. Here's the highlights of what you need to know, but be sure to check out the interactive Walmart Black Friday ad for full details.
Thanksgiving Day morning (online) — get an early start on your Black Friday shopping with some of the same deals that will be available in stores that evening. In addition, there will be hundreds of online-only specials with FREE shipping straight to your home!
Thanksgiving Day 6pm local time (in stores) — in addition to the 1-Hour Guarantee items, you'll find big savings on gifts for the entire family such as toys, pajamas, video games, movies, sheets and more!
Thanksgiving Day 8pm local time (in stores) — this is the big electronics event, filled with brand-name electronics at amazing low prices!
Black Friday 6am-noon local time (in stores) — score 30% off ALL music CDs and Monster High toys, as well as select Samsung TVs and home audio products, Fisher-Price toys, Christmas trees, Christmas lights and Beauty and Personal Care gift sets!
Black Friday 6am local time through Sunday, Nov. 30 (in stores) — save on tires, wireless contracts and phones, diamond jewelry, plus more deals from across the store, including the Ninja Kitchen System Compact ($79; includes a $30 Walmart Gift Card) and Luxury Microfiber Sheet Sets ($19.97)!
Saturday and Sunday, Nov. 29-30 (online) — hundreds of online specials for the two days leading in to Cyber Monday!
Cyber Monday (online) — amazing prices on everything from electronics to home goods! More details to come…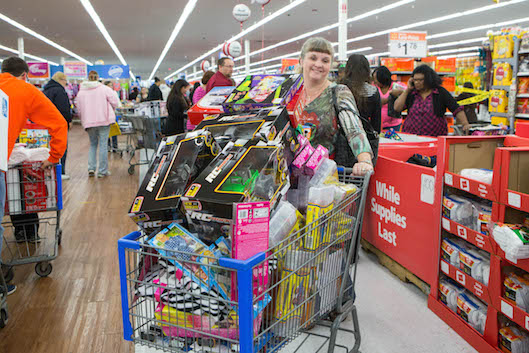 Overall Improved Shopping Experience
Finally, Walmart aims to improve the overall customer shopping experience this year to make this Black Friday the best ever!
Interactive Circular — access it for product reviews, buyer's guides, how-to tutorials and other helpful tips.
Wristbands — these will be passed out for in-demand products like the Beats Pill, Nabi 2 Tablet and iPad Air so that you don't have to stand in line for a product that isn't available.
Store Maps — these are key to a smooth shopping experience! Check the store maps for the location of the 1-Hour Guarantee items, wristband items, and other hot products like sheets, DVDs and kid's clothing. You can view them online starting November 18th, and copies will also be available in your local store.
Crowd Management and Safety Plans — each location will have a store-specific plan in place to cover any unforeseen events.
Need some additional help planning your strategy? Be sure to check out these 11 tips to make the most of your Black Friday shopping trip. May your deals be plenty and stay safe out there!