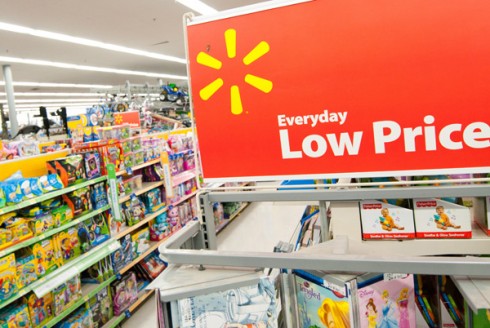 Can you believe that Black Friday is only four days away? Yeah, me either. While I won't be hitting the stores on Friday this year, I do want to point out a few details for those of you planning to shop at Walmart.
One-Hour Guarantee
Walmart is offering the following three electronics at deep discounts:
Apple iPad®2 16GB with Wi-Fi – $399 plus get a $75 Walmart Gift Card
Emerson® 32" 720p LCD TV – $148
LG® Blu-ray™ Player – $38
But the best part is Walmart guarantees that customers who are inside the store and in the queue line between 10 p.m. and 11 p.m. local time on November 22!
If any of these items happen to sell out before 11 p.m. local time, Walmart will offer a Guarantee Card for the item which must be paid for by midnight and registered online. The product will then be shipped to the store where it was purchased for the customer to pick up before Christmas.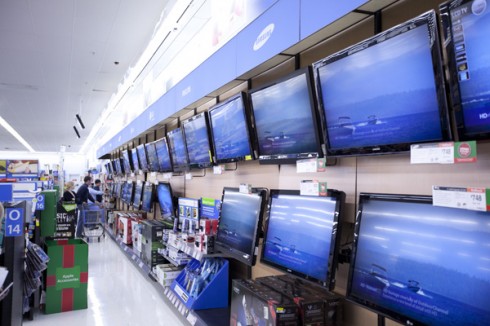 Three Sales Events
To help cut back on the mad rush, Walmart is breaking their sales offerings down into three events. The in-store specials will kick off at 8 p.m. local time on Thanksgiving Day, followed by the electronics sale starting at 10 p.m. local time and capped off with a weekend full of savings starting at 5 a.m. on Friday, November 23.
Plan your savings strategy by checking out the full Walmart Black Friday ad here and the Walmart Black Friday ad scans here. You can also view an online map of your local Walmart store prior to the sales so you know exactly where to head for your items!
A few additional tips:
Ad Match will be in effect. This means you will be able to match the price of any local competitor's printed ad for an identical product right at the cash register.
Layaway items picked up during the sale can be Ad Matched. I have a feeling the layaway lines are going to be a nightmare, but if you want to give it a shot, any layaway order that is closed out during sale hours will receive the Walmart Black Friday price and/or can be Ad Matched to a local competitor.
Don't forget the online deals. Starting Thanksgiving Day, Walmart will be running a host of special online deals as well, so be sure to check those out!
Need some additional help planning your strategy? Be sure to check out these 11 tips to make the most of your Black Friday shopping trip. May your deals be plenty and stay safe out there!
Disclosure: I am a participant in the Walmart Moms program. Walmart has provided me with compensation for the time and effort spent creating this post. However, my participation in this program is voluntary and my opinions are my own — always have been, always will be.