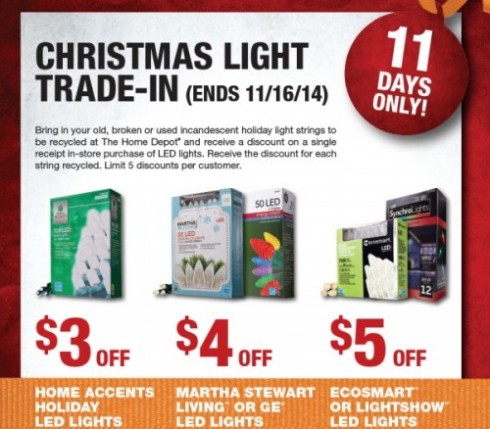 It seems every year there are several strands of lights that worked when we packed them away and for whatever reason this season they're dead.  Happen to you too?  Home Depot has a great Christmas Lights Trade-In Offer that helps save on replacing the duds!  Check your lights before it gets too cold out anyway, because this offer is only valid through 11/16.  You'll save depending on the style and type of lights you choose:
$3 Off Home Accent Holiday LED Lights
$4 Off Martha Stewart Living LED and GE LED Lights
$5 Off Eco Smart LED and Lightshow Lights
Thanks, My Frugal Adventures!