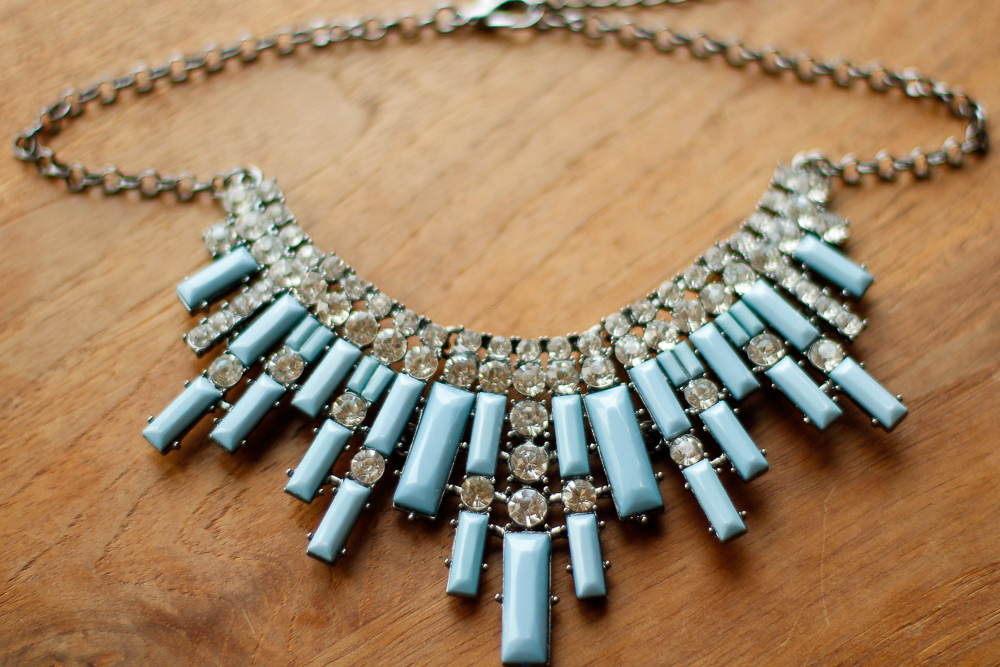 If you had to guess how much the necklace above cost, what would you say? I've personally drooled over statement necklaces at JCrew that were upwards of $50, a price that's far too steep for someone like me that just wants to dabble in the trend.
This gorgeous statement necklace came from — wait for it — Walmart of all places, and I paid only $10 for it!!! Now that's a price I can live with!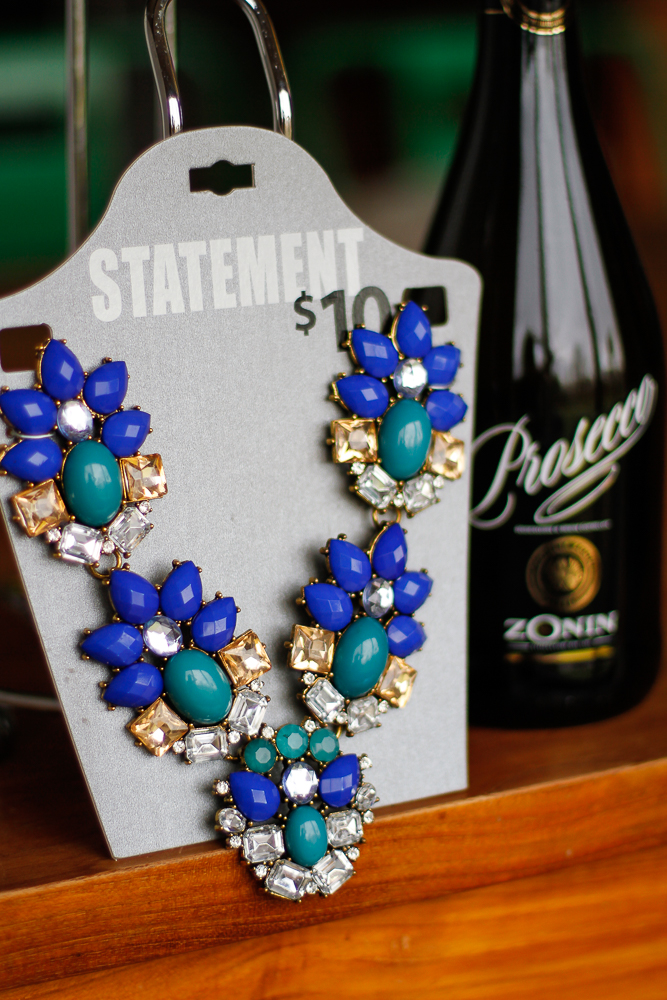 I kid you not, the quality of these necklaces is absolutely on par with the higher end necklaces I've seen. With dozens of styles to choose from, you can pick one up to dress up all of your favorite outfits, and I recently noticed a collection of statement earrings to match at my local store!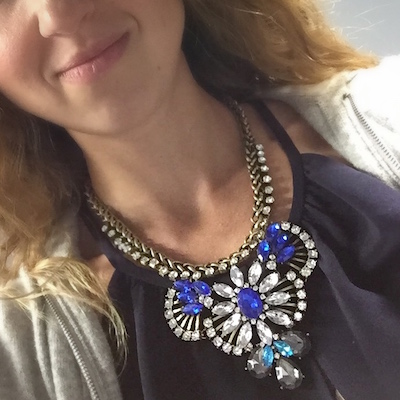 I was first introduced to these bargain statement necklaces when I was at Walmart headquarters for a blogging trip back in October. I fell in love with the beautiful necklace shown above. (Yes, that's really a $10 necklace!) Unfortunately, I've been unable to find this particular necklace in stock online or at my local store.
I can't say that I'm surprised — these necklaces were a HOT item for holiday gifting.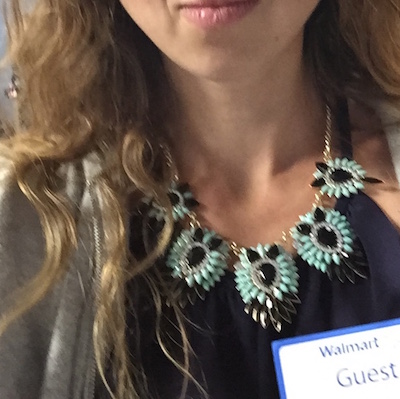 But I did find this one after I returned home (excuse my tacky name sticker), and I totally added it to my "collection". Oh, and it's actually on roll back online for just $8 right now, as are several others! So be sure to use Savings Catcher to snag that extra $2 savings…
I wore it with a simple LBD (little black dress) to a posh fundraising dinner I attended recently, and a woman I met there asked if I was an attorney. That totally made me chuckle to myself! Although, even if I was an attorney, I like to think I'd still go for the bargain statement necklace option…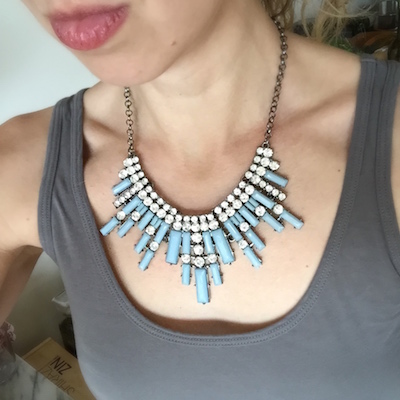 Seriously, does that look like a $10 necklace? I have three of these beautiful budget-friendly necklaces so far, and I'll definitely be adding more.
So, what are you waiting for? Head to Walmart to pick up one (or 3, or 4) of these amazing statement necklaces. It would be perfect for dressing up your New Year's Eve look on a budget!