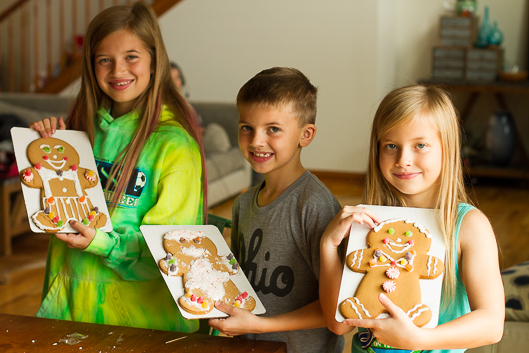 I mentioned in my glitter slime post, that keeping my kids occupied now that sports have slowed down for winter has been somewhat of a challenge this year. And by the way, if you missed that post, you totally need to check it out — this stuff is so fun to make and play with!
Anyhow, I knew that keeping my kids busy over the short Thanksgiving break was going to test my patience. So when I spied these giant individual gingerbread men at Meijer, I knew this would be a fantastic afternoon project for them.
I had actually been thinking about getting a gingerbread house for them to build, but I'd pretty much ruled it out because the last few years they've argued over who gets to frost what, and what candies go where, and "Don't lick the frosting!", and "I wanted the gumdrop tree!" I'm sure you all can relate, right?
So the idea of them all having their own gingerbread man to decorate was super appealing. He came packaged up with all of the necessary frosting and candies, so each of my kids were able to get creative within the parameters of what was included — and as you'll see, they all turned out very different! Even my teenage boys chose to participate, although later in the day after they were done "saving the world" on Destiny…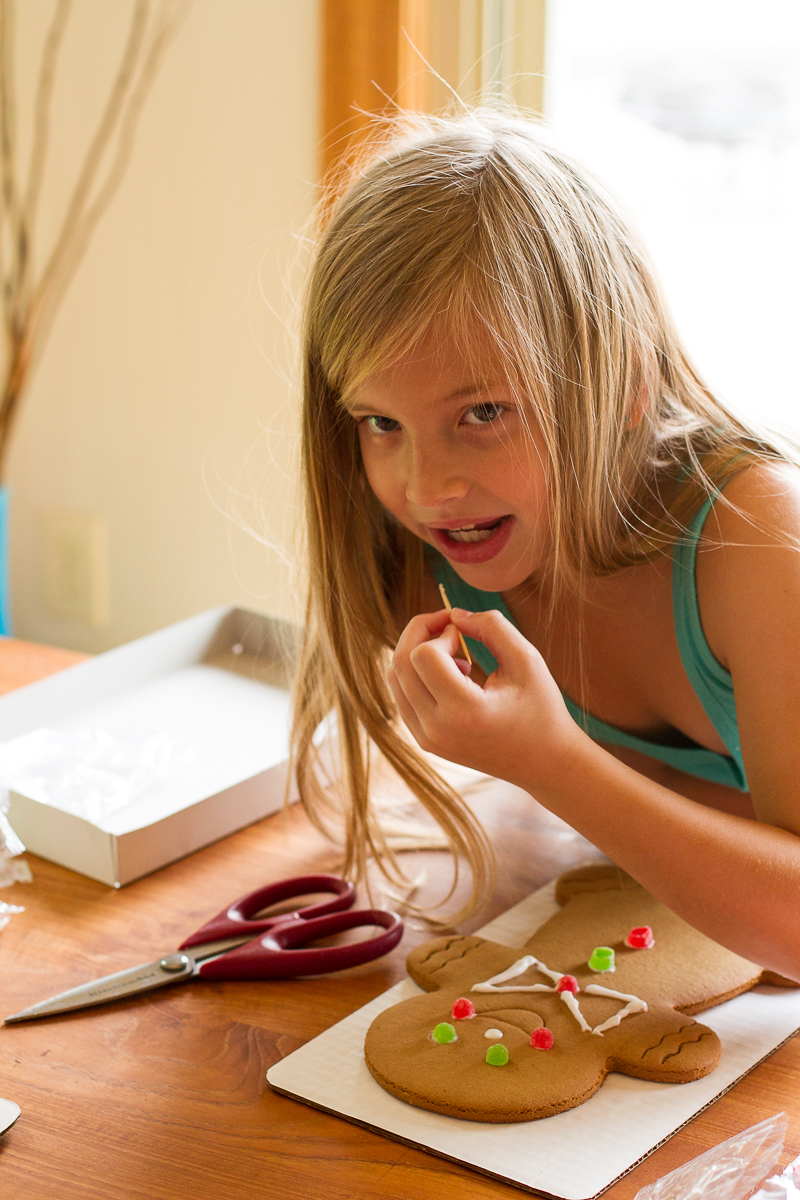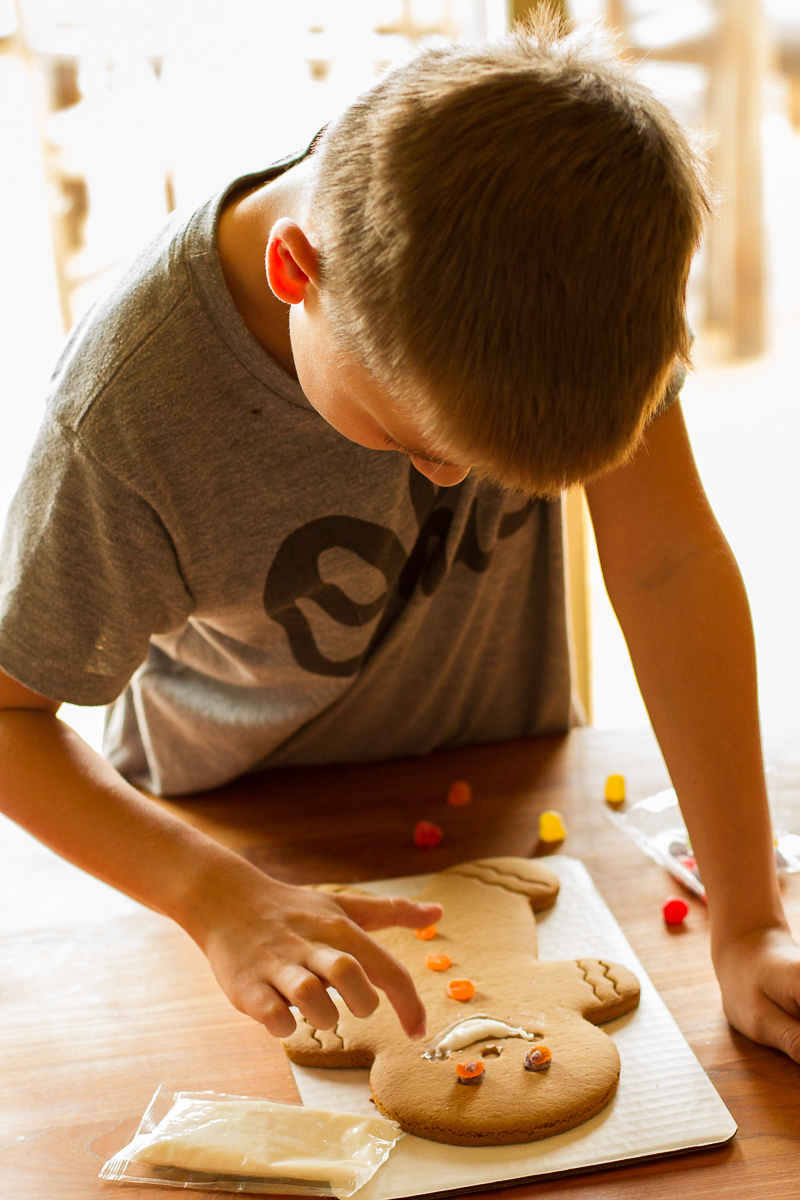 Each having their own gingerbread man to work on was really the key to making this an enjoyable afternoon. They were able to work side by side without arguing since they all had their own supplies.
And since the gingerbread men were only about $4 each, it was much more affordable than buying them all their own gingerbread house to build.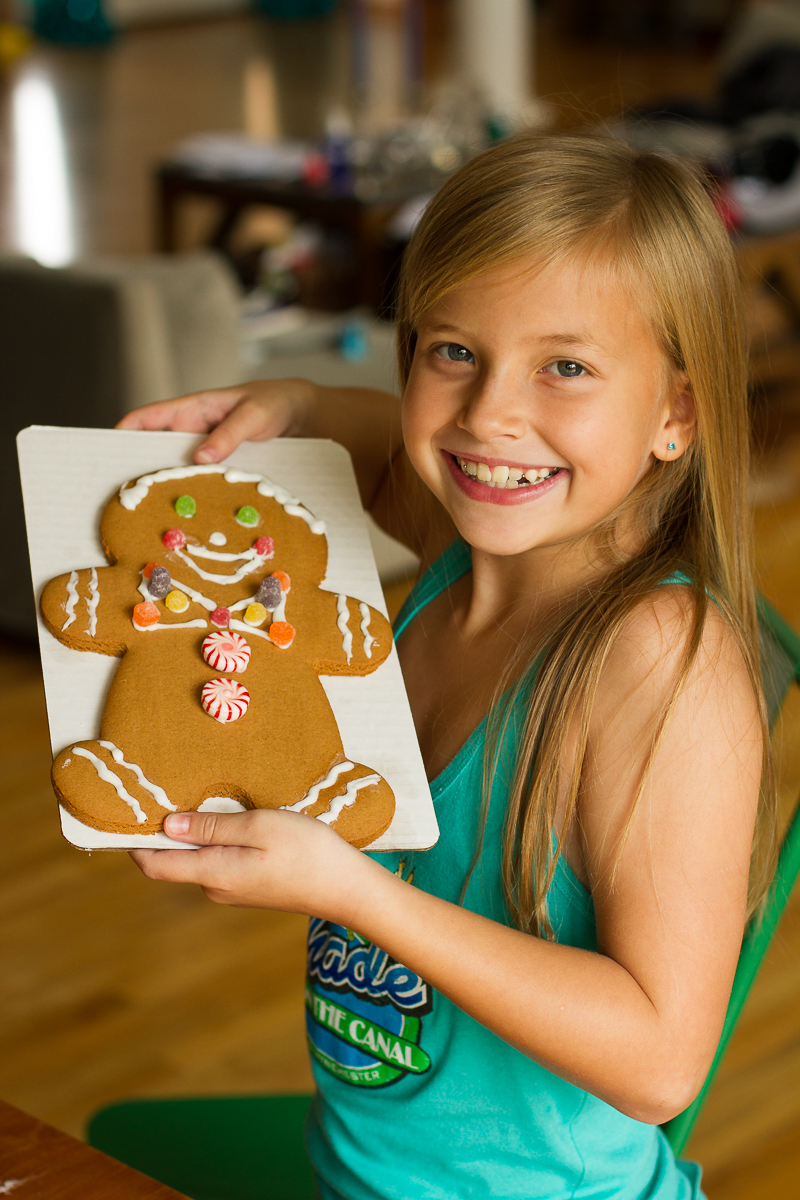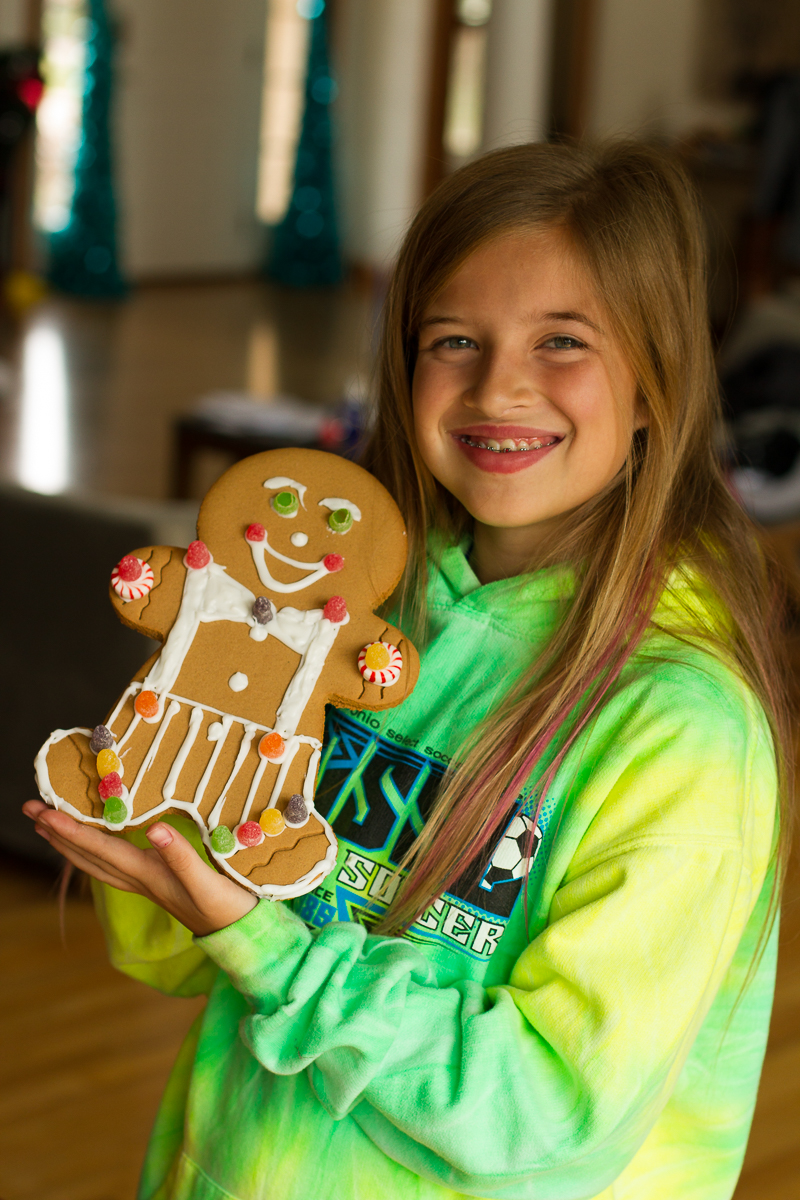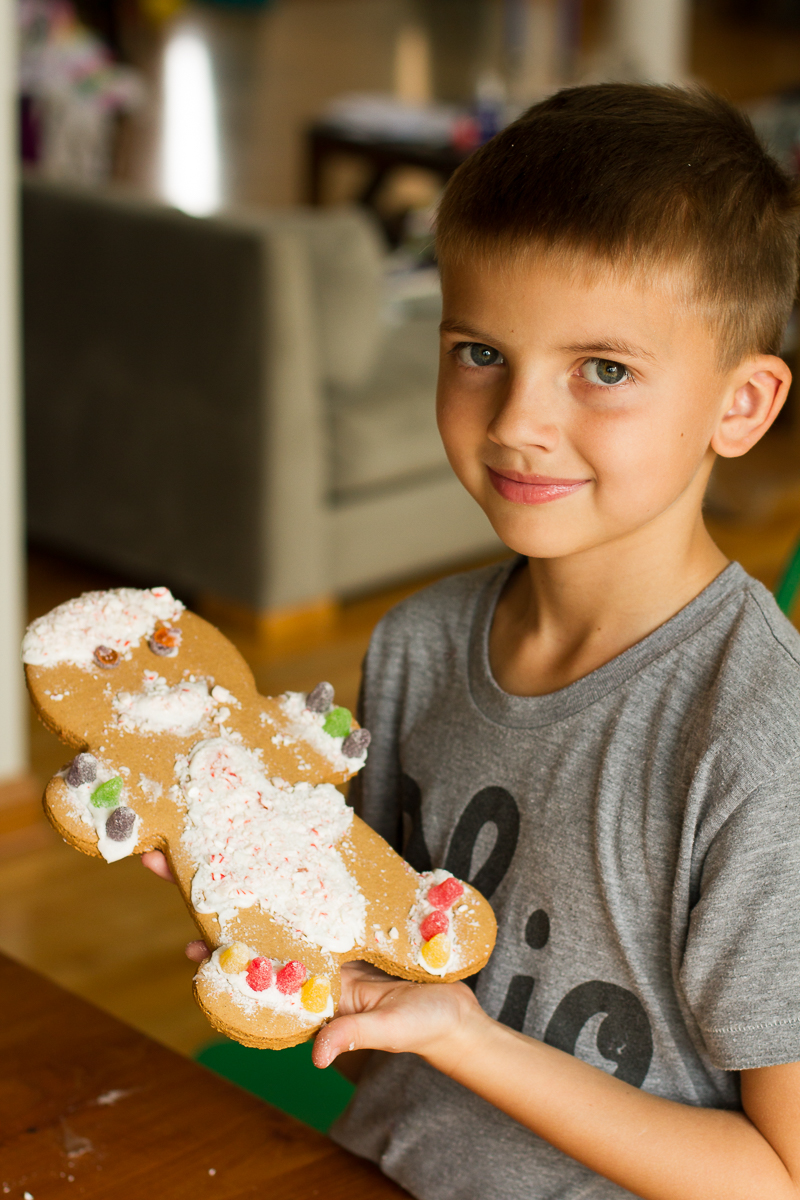 Didn't they turn out so cute? If you'd like to pick up some of these kits at Meijer, Wednesday and Thursday this week would be a great time. Meijer will have their Santa Bucks coupons available, so you can take advantage of those at the same time! Clip your coupons digitally at mPerks.com.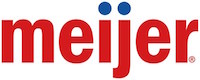 I'm thrilled to be collaborating with Meijer on an ongoing monthly feature to help you save more! Follow them on Twitter and Instagram to see more of what you can expect to find in stores.