Thanksgiving has always been one of my favorite holidays. I mean, what's not to love? A special day filled with day with friends and family and, of course, lots of delicious food… I can't think of a better way to spend a day.
On the flip side, Thanksgiving dinner can also put a serious dent in your budget if you're not careful. But never fear, I've got some great tips for how you can have a fabulous and delicious Thanksgiving meal — without breaking the bank!
5 Tips For Hosting Thanksgiving Dinner On A Budget
Though my family has never had to forgo Thanksgiving dinner completely, there were definitely years when a scaled down dinner was a necessity due to budget constraints. But truthfully, I doubt that our guests even noticed, because I was a careful shopper and pulled items from all around the house to save on setting an inviting table. And you can do the same with these five simple tips: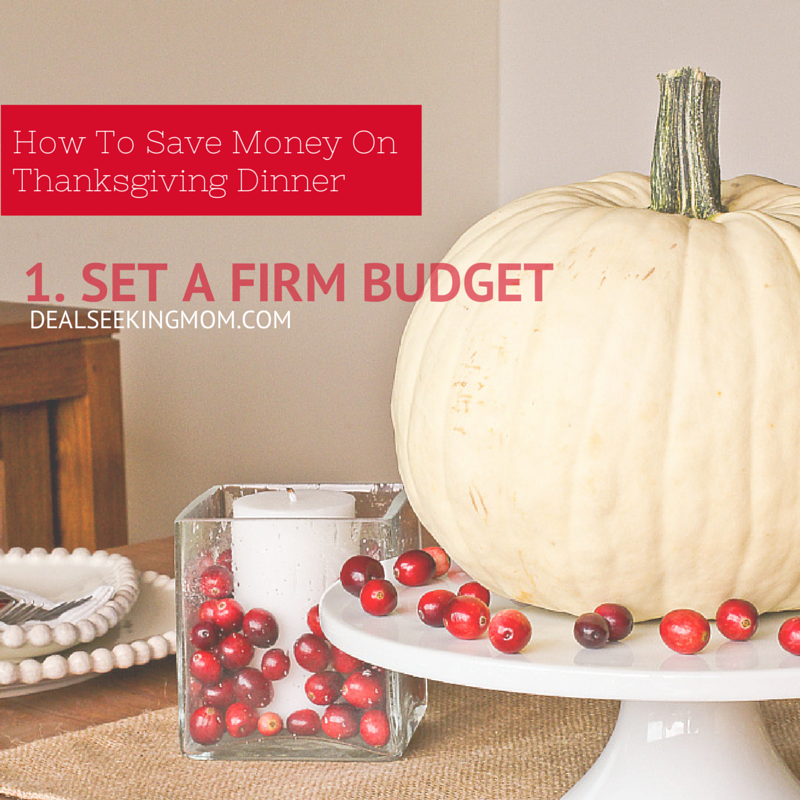 1Set a budget. It's important to set your limit before you start shopping! Once you hit the store, it's all too easy to get caught up in tossing those little extras in your cart. I mean, there's a reason all of those cute holiday decor items are on every end cap. Having a firm spending limit in place, will prevent you from emptying your wallet. Still worried about blowing your budget? Leave the credit and debit cards at home and shop with cash — you can't spend more than you have with you!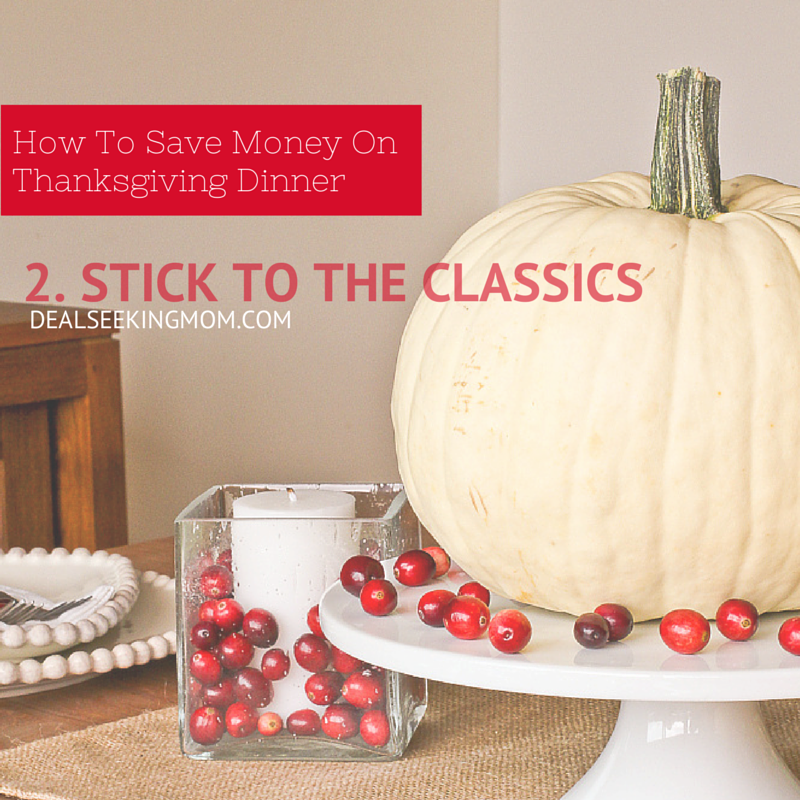 2Stick to the classics. Planning a traditional Thanksgiving dinner means that, not only will you be able to find all of your ingredients easily, but these are also the items that grocery stores most heavily discount this time of year. Plus you really can't go wrong with the basics, like a turkey, green beans, mashed potatoes, stuffing, cranberry salad, crescent rolls, and of course, pumpkin pie. These are simple, no-fail recipes that all of your guests are sure to love.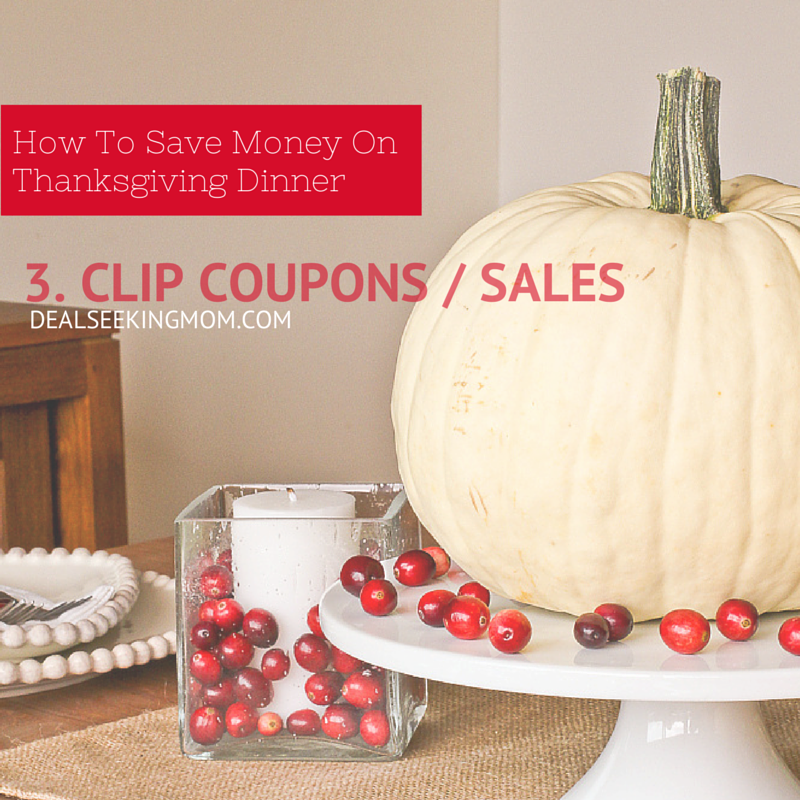 3Clip coupons and watch the sales. As I mentioned, the ingredients for classic Thanksgiving recipes are heavily promoted and discounted this time of year, starting as early as November 1st. Manufacturers often offer coupons for these same items that will allow you to save even more, so be sure to search the coupon database for printable coupons for your favorite brands before you shop. Pair them with a good sale and you've got a quick and easy way to save a little extra cash! Plus when you start picking up nonperishable items early in the month, it helps you spread your budget out so you're not spending a ton all at once.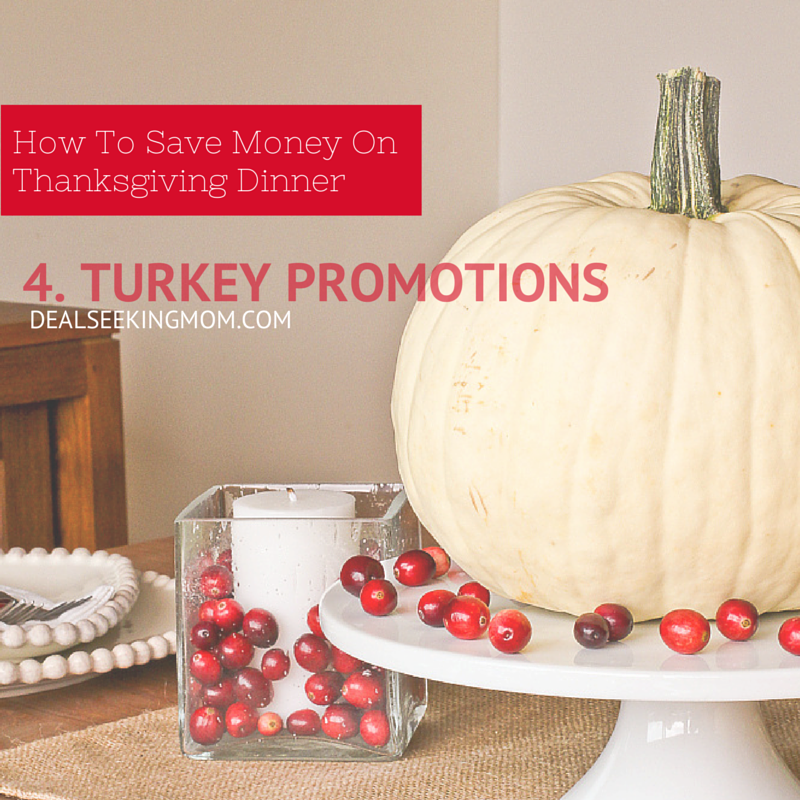 4Don't forget about those turkey promotions. The turkey will likely eat up about 40% of your budget, so the free turkey promotions that many grocery stores offer can really pay off! If a store in your area is offering this deal, you should definitely consider doing all of your grocery and Thanksgiving meal shopping there to meet the minimum requirement. Another alternative for saving on the turkey is to buy just a turkey breast instead of a whole turkey. This option works particularly well for small gatherings and/or guests that prefer the white meat only.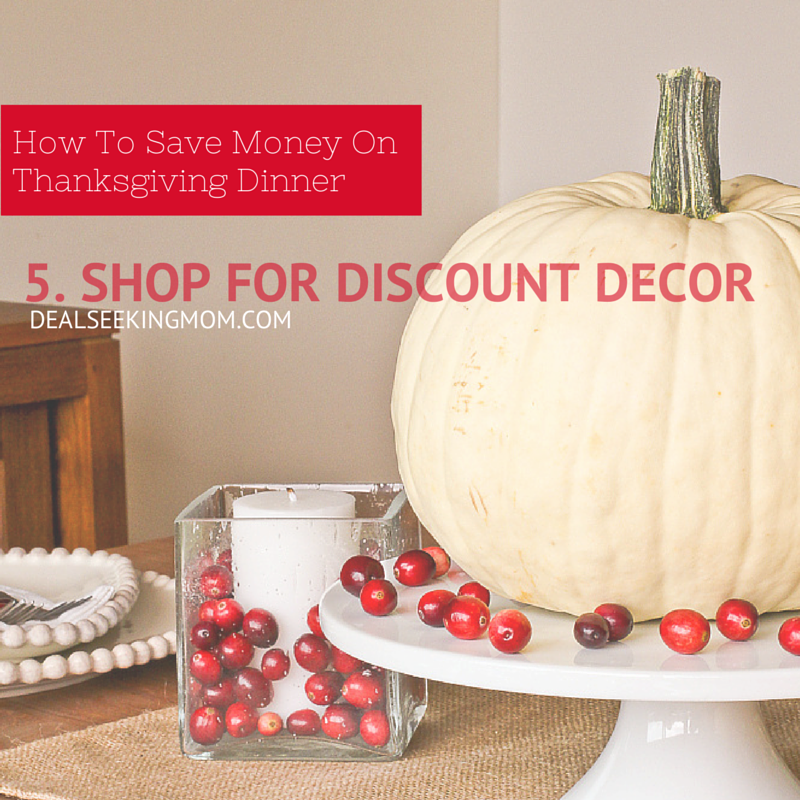 5Shop the dollar store, craft stores, and/or discount stores for decor. Decor doesn't have to be a budget breaker — or even an afterthought these days. With so many wonderful and inexpensive ideas on Pinterest, you can create a beautiful table setting on a dime. Discounted table runners, centerpieces, and garlands abound at these stores, and when they're packed carefully away after your gathering, they can be reused for many years. Another great way to add ambience (when there aren't a lot of little ones running around) is with lots and lots of simple white candles in all shapes and sizes.
While my family has much to be thankful for this Thanksgiving, I know that there are 49 million Americans that struggle to put a meal on their table on a daily basis, let alone on Thanksgiving. So I'm thrilled to support the J.M. Smucker Company in their efforts to provide up to six million meals to Feeding America in support of local member food banks. Food banks rely heavily on donations like these to serve the community, so this is an amazing blessing that J.M. Smucker Company is providing.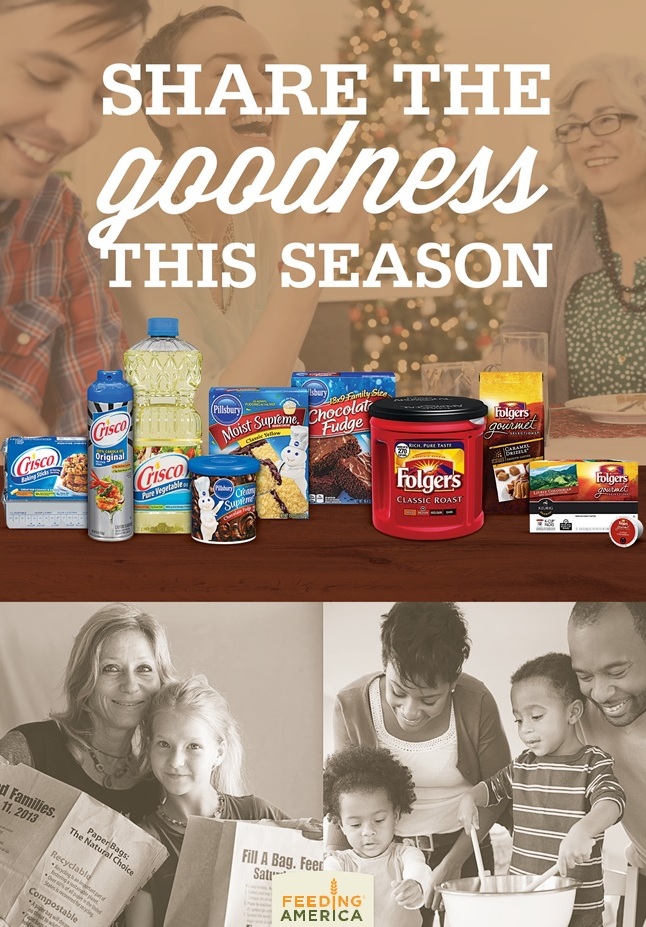 How can you help needy families this Thanksgiving?
Look for special coupons for savings on Crisco and Pillsbury products in national newspapers on November 2nd that will help you share the goodness this season and make every meal matter! For every Crisco and Pillsbury coupon redeemed, The J.M. Smucker Company will donate the equivalent of three meals to Feeding America, with a minimum donation of 4.5 million meals (a $450,000 donation) and up to six million meals ($600,000 donation). And you get to save some cash on your holiday dinner, a win for everyone!
This post is brought to you by The J.M. Smucker Company and Feeding America. All opinions are 100% mine.