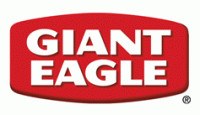 Thanks to Jen at Cherry Picker for compiling a list of the best deals to be found at Giant Eagle this week.
Find my faves below, and then check out her site for the complete list!
$5.00 OYN Health Beauty purchase wyb 2 Venus Disposable Razors, $6
$2/2 Gillette Venus Disposable Razors, exp. 4-30-09 (P&G 4/5/09)
$1.50 ea. after 2 coupons and Catalina!
Quaker Life Cereal, $2
$1/1 Quaker Life printable
$1 after coupon!
Wheat Thins, 2/$4
BOGO Wheat Thins Artisan Cheese Crackers, exp. 5-31-09 (SS 3/15/09)
$1 ea. after coupon!
Red Baron Pizza, $3
$1/2 Red Baron Pizza, exp. 5-29-09 (V 3/1/09)
$2.50 ea. after coupon!
Ban Solid Antiperspirant, $1.99
$0.75/1 Ban Solid Antiperspirant/Deodorant, exp. 5-31-09 (SS 4/5/09)
$0.49 after coupon!
Check out Cherry Picker for more deals!