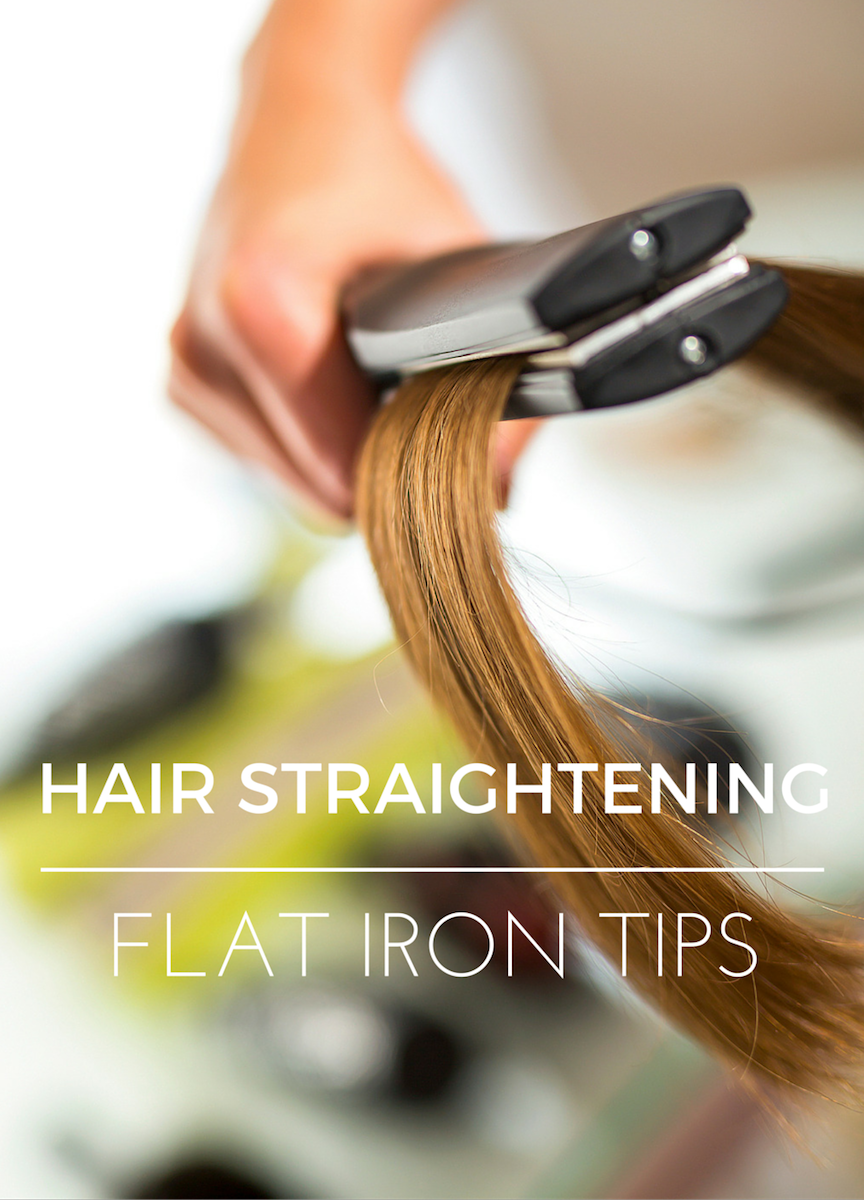 Things are starting to heat up here in Central Ohio, and along with rising temperatures, we typically see an increase in humidity. Great for the skin — but NOT so great for hair, especially for us wavy/curly girls. Am I right?
Whether I'm trying to work with my natural texture or want a sleeker look for a night out, frizz is the number one enemy. And I combat it with two tools… a good flat iron and argan oil!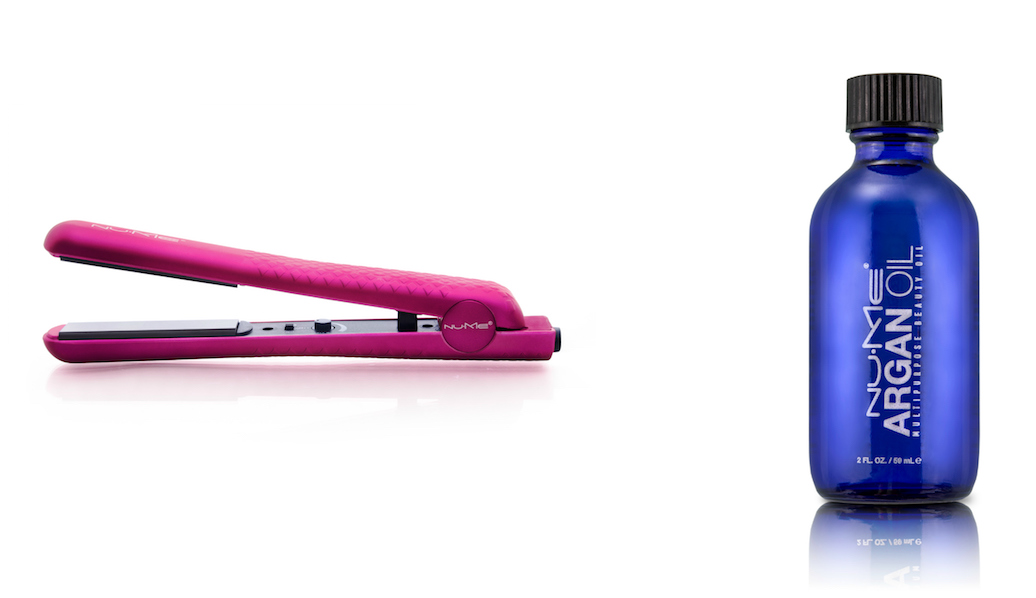 Now, you might be a bit perplexed, but flat irons aren't just for straightening. My hair dresser showed me how to use it to curl my hair, as well. You just hold the flat iron vertically and pull straight out with the hair wrapped around it about one-and-a-half turns, maintaining tension as you pull. I know it sounds complicated, but it with a little practice it's very easy. And now I only need one tool to create smoother curls or to straighten my hair!
Whether you use your flat iron to curl or straighten your hair, these 5 tips will help you get the most out of it:
1. Start with a good quality argan oil product. I like to apply argan oil to my hair while it's still damp to hydrate and protect it against the heat. A few drops applied to dry hair when you're finished doubles as a shine serum. I love double-duty products!
2. Don't crank up the heat. Higher heat does not equal straighter hair. A good flat iron will have an adjustable heat setting on it. Keep it within the 300-degree range to preserve your strong, healthy hair. P.S. Lower is not better either. You risk having to go over a section multiple times to get it straight, which can be just as damaging.
3. Don't flat iron damp hair. Damp hair is more difficult to straighten, meaning you'll have to go over a section several times, and as we just discussed, this is a BAD idea. If you see steam or hear your hair sizzle while straightening it, stop and turn your blow dryer on for a few minutes before continuing.
4. Stick to small sections. The smaller the section, the easier it is to straighten on the first pass. Remember, we don't want to repeatedly go over a section. If you find you need to, then you probably need a smaller section.
5. Clean your flat iron frequently. Product and oils build up on the flat iron plates over time, which can lead to extra drag on your hair. Turn the iron off, let it cool down, and then wipe down the plates well with a damp cloth. Cotton swabs are effective at getting into any small crevices and along the edges of the plates, helping to get your flat iron squeaky clean.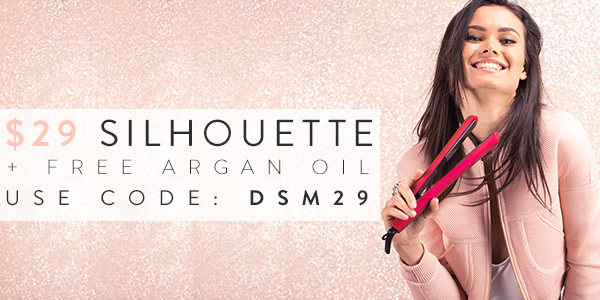 If you're in the market for a new flat iron, it just so happens that I have an AMAZING deal for you this weekend! Get a NuMe Silhouette Flat Iron (ARV $139) for just $29 + shipping!!! Remember how I told you that you want to use a GOOD straightening iron with an adjustable heat setting? Well, this has it — along with ceramic plates that are a dream for smoothing even the frizziest hair.
But that's not all… You'll also get a full size bottle of argan oil valued at $49 completely FREE! These two products together are my dream team of hair care, a $188 value for just $29 plus shipping.
Here's how to snag this deal:
Click here and add the Silhouette Flat Iron to your cart (choose pink, turquoise, or black).
The argan oil will automatically be added to your cart for FREE.
Go to checkout and use coupon code DSM29 to knock the price down to just $29.
Shipping will be $12, so your total should be $41 at checkout.
Of course a deal this HOT can't last forever. You only have through Sunday evening to place your order, so don't put it off!
Get your NuMe Flat Iron Deal here.
This deal is valid through June 12, 2016.
Disclosure: Sponsored by NuMe products, all opinions are my own. Thank you for supporting the brands that support this site!