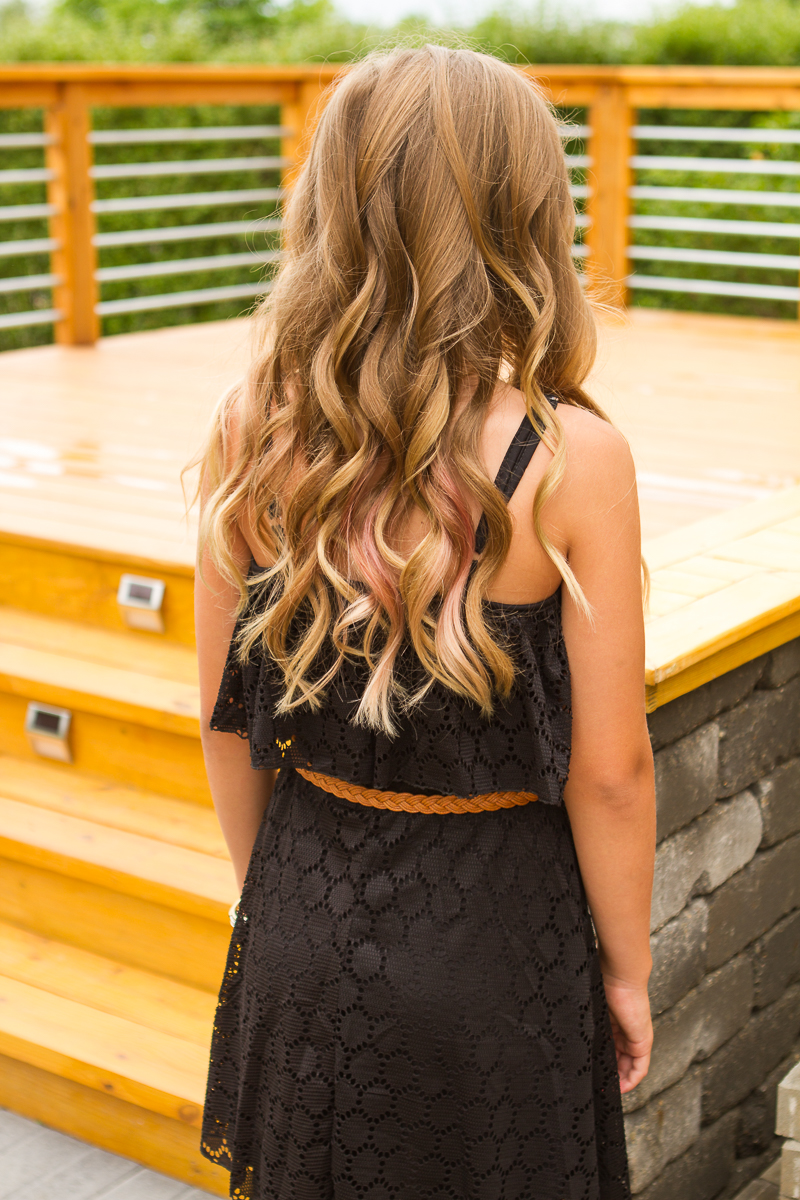 A few weeks ago I shared a limited-time-only stellar deal on a ceramic flat iron, and I know many of you were really disappointed to miss out on it. Hopefully I can offer it to you again soon — I truly love how versatile my flat iron is for both straightening my hair and creating curls.
In the meantime, I do have a similarly fantastic offer on a curling wand for you today!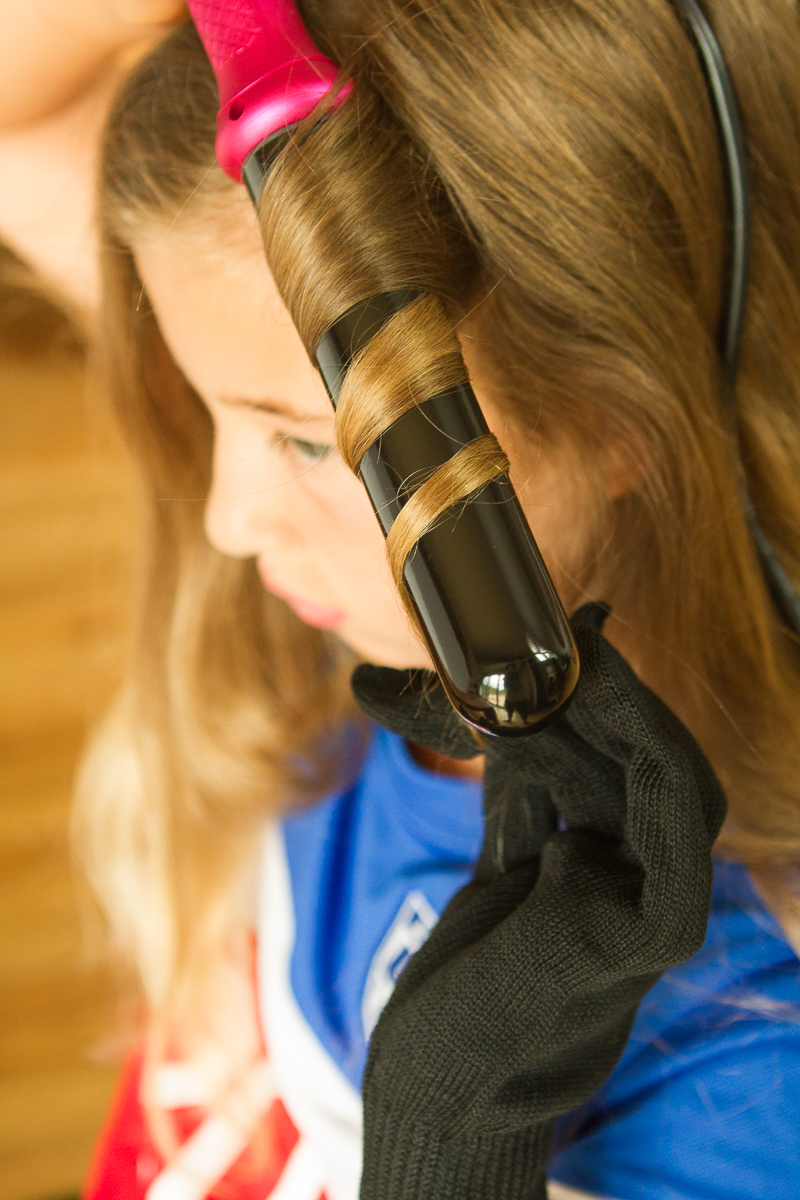 Honestly, curling wands used to scare the bejeezus out of me. I was certain that I was going to singe my forehead or my hand — or even both. Surprisingly, I've found that they're pretty easy to master with just a little practice… So easy that I was even able to teach my 11-year-old how to use one.
The main difference that I found between a curling wand and a traditional clip curling iron is that you hold a curling wand basically upside down. After wrapping the hair around once, you can pull it tight and close to your head, and then you just continue wrapping the rest of the hair around to the tip.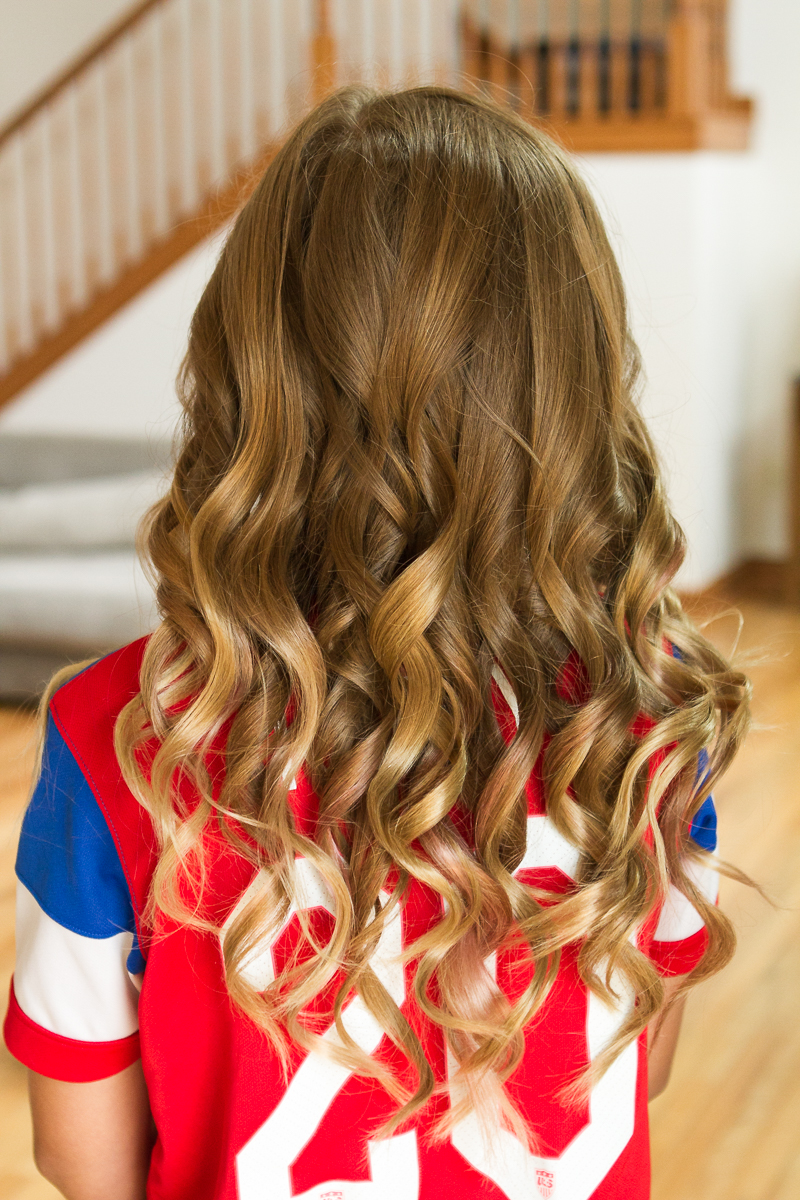 Just look at those gorgeous spirals! I had to help her a bit with the back, but I'm sure it won't take long until she no longer needs my assistance.
In the images above, she used a 32mm classic curling wand from NuMe. I just adore the bouncy curls it creates! If your hair isn't quite as thick and wavy as her's is to start, NuMe has 5 different classic curling wand styles, one of which is sure to meet the needs of your hair texture. And they all come with one of the protective gloves, too!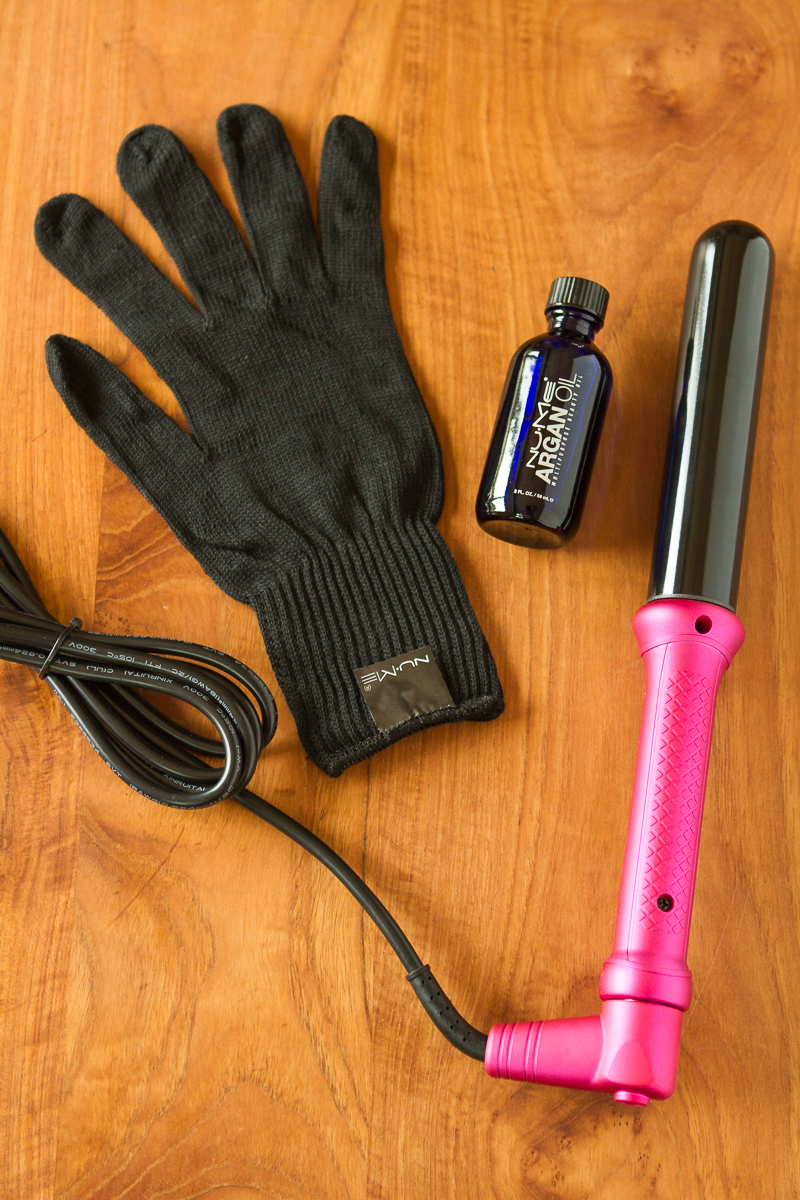 If you're itching to try a curling wand out yourself now, I have an AMAZING deal for you this weekend! Get a NuMe Curling Wand (ARV $139) for just $39!!!
And that's not all… You'll also get a full size bottle of argan oil valued at $49 completely FREE! That's a $188 value for just $39 shipped.
Here's how to snag this deal:
Click here and add the Silhouette Curling Wand of your choice to your cart.
The argan oil will automatically be added to your cart for FREE.
Go to checkout and use coupon code DSM39 to knock the price down to just $39.
Shipping is FREE with this offer, so your total should be $39 at checkout.
Of course a deal this HOT can't last forever, so don't put it off!
Get your NuMe Curling Wand Deal here.
This deal is valid through June 30, 2016.
Disclosure: Sponsored by NuMe products, all opinions are my own. Follow them on Facebook, Twitter or Instagram for hair styling tips and tricks, as well as more fabulous deals. Thank you for supporting the brands that support this site!