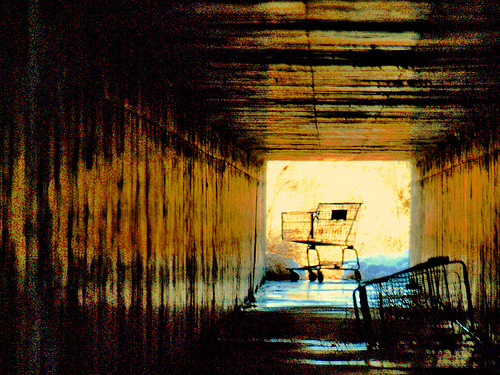 Photo by Abstractacus
Before we dive into learning all about coupons, I think it's important for you to take a good, hard look at what has prevented you from using coupons in the past. Perhaps you've been hiding behind one of the common coupon myths: you were embarrassed to use coupons; you can't find coupons for the items you use; buying generic is cheaper; etc.
Perhaps you were intimidated by coupons because they seemed confusing and overwhelming, or maybe a spouse wasn't on board and seemed to be derailing your efforts by coming home with two bagfuls of groceries when you asked him or her to pick up a gallon of milk. Or just maybe using coupons wasn't a necessity in your overall budget previously, but current circumstances have led you to investigate the possibility of using them to cut your grocery budget.
Whatever the reason, take a few minutes to identify why you've been reluctant to save with coupons and/or what has prevented you from using them to the fullest prior to now. Knowing your weaknesses is half the battle and will be important to know going forward so you can look for simple solutions!
Homework assignment: Spend some time assessing what barriers you have to getting started couponing or sticking with it successfully. Share your thoughts in the comments so we can cheer each other's successes on!