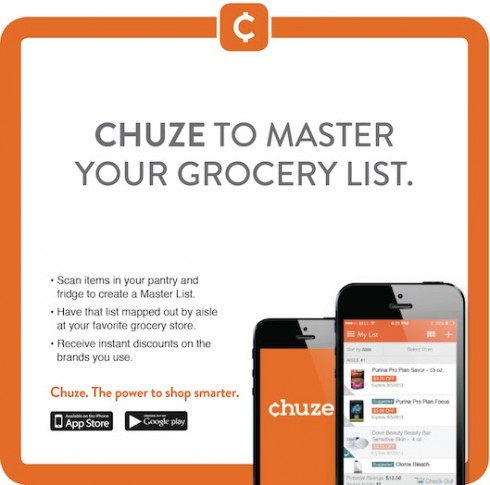 Check your Chuze App for some great new high value coupons, including a B1G1 FREE Tic Tac coupon! Type #TicTac in the search field to add the coupon to your shopping list! You'll also find coupons in your app for Vlasic Pickles, Starbucks K-Cups, L'Oreal Hair Color and more this week!
Don't remember the Chuze App? I started using it last fall and I'm SO glad to see them adding more coupons.
Be sure to print this B1G1 FREE Tic Tac Mints or Mixers printable coupon while it's still available, too.
If you have a minute, I'd love to hear your thoughts on Chuze either in the comments or via email. I'm happy to pass any feedback you have along to the developers so that we can really maximize all of the potential this tool has for helping us save time and money at the grocery store!
Disclosure: Sponsored by Chuze, all opinions are my own. Thank you for supporting the brands that support this site!