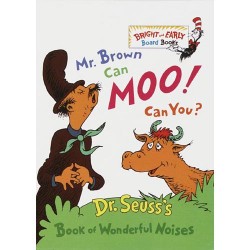 In celebration of Dr. Seuss' birthday, Walmart has several classic books priced as low as $2.65 with FREE shipping to store! This is a great way to round out your collection of children's books.
Dr. Seuss books priced at $2.65:
Plus many more Dr. Seuss books up to 47% off.
One other book I'd recommend to any expectant moms out there is Oh, Baby, the Places You'll Go!. My husband and I would take turns reading it out loud each night when I was pregnant, and it was truly amazing to see the way my babies all responded to it after they were born and I'd read it to them.
I've already put away five copies so that I can pass them on when they each have their first child someday.