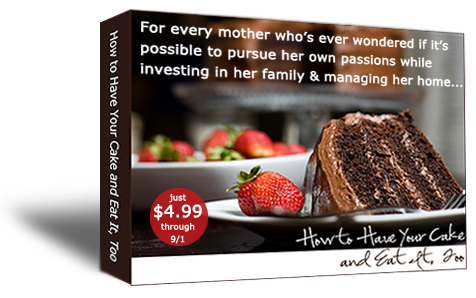 For a limited time, you can pick up How to Have Your Cake and Eat It, Too for just $4.99, either for your Kindle
or as a PDF download!
Whether you're still trying to figure out whether working at home is for you or you're looking for tools to help you juggle your responsibilities more effectively, this ebook — written by my friend and project administrator, Mandi Ehman — is for every mother who's ever wondered if it's possible to pursue her own passions while investing in her family and managing a home.
Get your copy today!