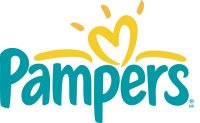 Treats for Baby Tuesday is brought to you by Marybeth Hamilton, mom to "two under two", a wife, a number-cruncher and a bargain shopper! Marybeth blogs about baby, child and maternity deals 7 days a week at Baby Goodbuys.
Johnson's Baby Products just released several new printable coupon, and the first two coupons don't note size restrictions, so you could possibly score free travel-size products if you can find them!
Score a free sample of Baby's Only organic formula or PediaSmart when you Call (614) 898-9758 and select option #2 for your free baby formula sample or #3 for free PediaSmart.
ShooShoos soft-soled baby and toddler shoes (think Robeez!) are on clearance starting at $7.95! There are lots of adorable styles and sizes available right now. Shipping is less than $2.50 for one pair. This is another brand I can vouch for! My son outgrew his ShooShoos before they wore out.
Shop through Ebates and get 20% cash back on OldNavy.com purchases through 2/4/10. Use coupon code ONSAVEBIG to save an extra 15% and get FREE shipping on your order of $50+ before coupons!
Get a FREE car seat ID tag if you've adopted within the last six months or if you have a baby that's 6 months old or younger.
This week at CVS you'll get $5 in ExtraCare Bucks when you spend $20 or more on Huggies products. Check out all the coupons for eligible products on the CVS Weekly Deals post.
Get 25% off a wide variety of "big" baby products (car seats, high chairs, play yards and more) when you bring in an old product to Babies 'R' Us during the Great Trade-In event! You can bring in any brand of any piece of equipment in any condition to get the discount on select brands of new products.
See the previous Treats for Baby Tuesdays for more offers that are still available!