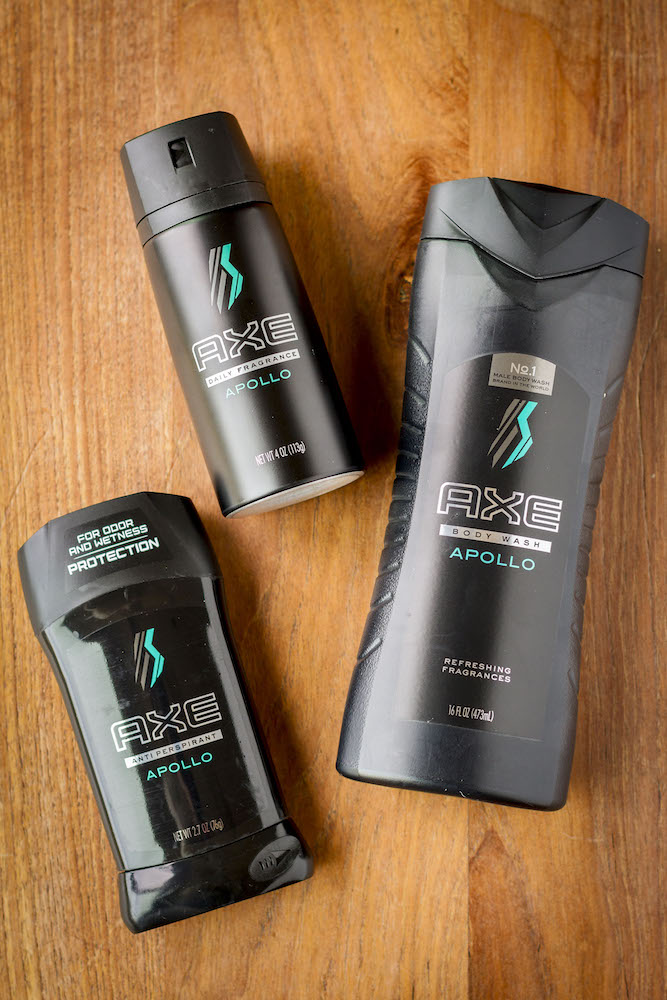 Disclosure: Sponsored by Mirum, all opinions are my own. Thank you for supporting the brands that support this site!
As a mom of 3 boys, I've discovered that it's very likely that they'll go through a phase sometime during their preteen years when they begin to think that personal hygiene is optional. No matter how vehemently they swear that they will never follow in the footsteps of of their older brothers, chances are they will.
If you're a boy-mom in the midst of this, I feel your pain. I'm still there with my youngest, who I'll find still wearing the same sweaty soccer clothes he wore to practice hours earlier at bedtime. Who'll even try to SLEEP (eeewww!!!) in those same grungy, smelly clothes unless I forcibly guide him to the bathroom for a shower.
The good news is, at least in my experience, they'll come to the realization sooner or later that personal hygiene is a must. Whether it's girls or peers or that one day they find they can't stand their own body odor after sports practice, it WILL happen eventually. My tip for you to help this along? Help them find a trio of "manly" scented personal care products that they like, and gently encourage them (repeatedly) to make good use of them.
For my oldest son, this is anything in the Apollo scent from AXE. So I'm always keeping my eyes peeled for sales and coupons for AXE products, and it's especially nice when I can find savings on them at Kroger. That way I can just pick them up with my regular grocery shopping instead of making multiple trips. Because, honestly, who has time for that anymore?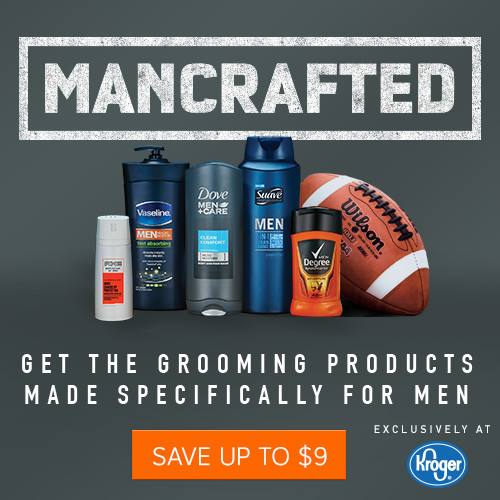 Save $9 on Grooming Products at Kroger
Right now at Kroger you can save up to $9 with exclusive digital coupons that will help you save on your best guy's favorite personal care products, including Degree, AXE, Dove Men + Care, Suave… Clip them to your Kroger card now to save instantly at checkout!
P.S. these men's personal care coupons all expire 10/31/17, so be sure to use them before then!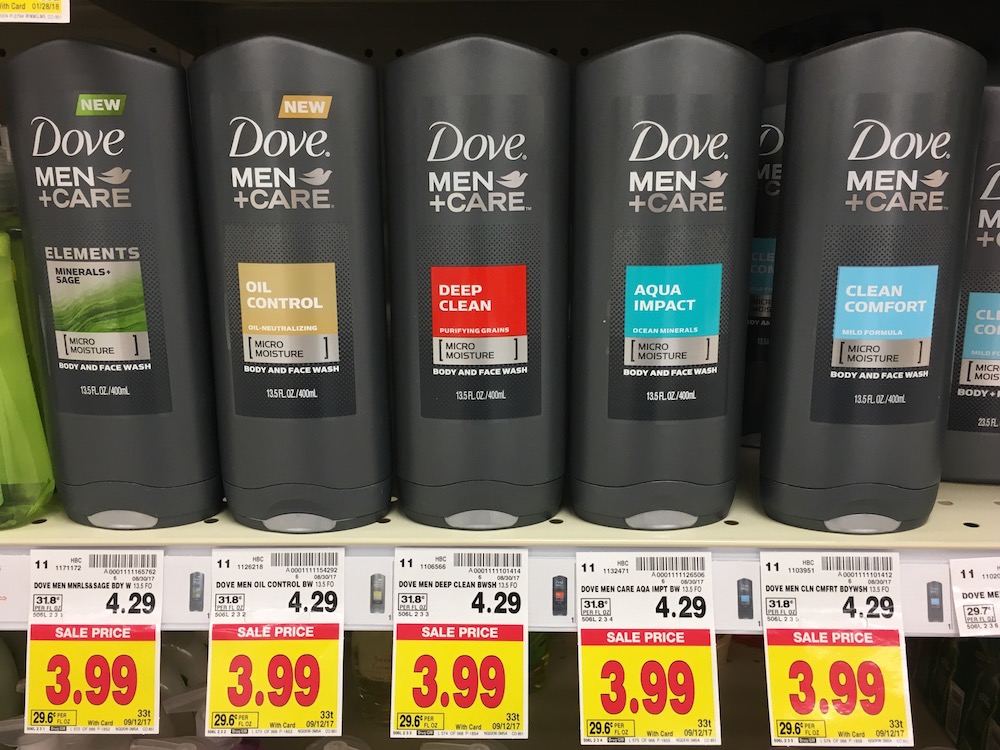 You'll get the most for your money right now if you purchase Dove Men+Care products using these scenarios:
Dove Men+Care Body Wash (13.5oz+), $3.99
$2/1 Dove Men+Care Body Wash (13.5oz+) or Dove Men+Care Body and Face (6-pk+ Bars) product (ETS)
$1.99 after coupon!
Dove Men+Care Antiperspirant Invisible or Invisible Fresh (2.7oz), $3.99
$1/1 Dove Men+Care Hair Care product or Hair Styling product (ETS)
$1/1 Dove Men+Care Antiperspirant Invisible or Invisible Fresh (Ibotta Deposit)
$1.99 after coupon and Ibotta deposit!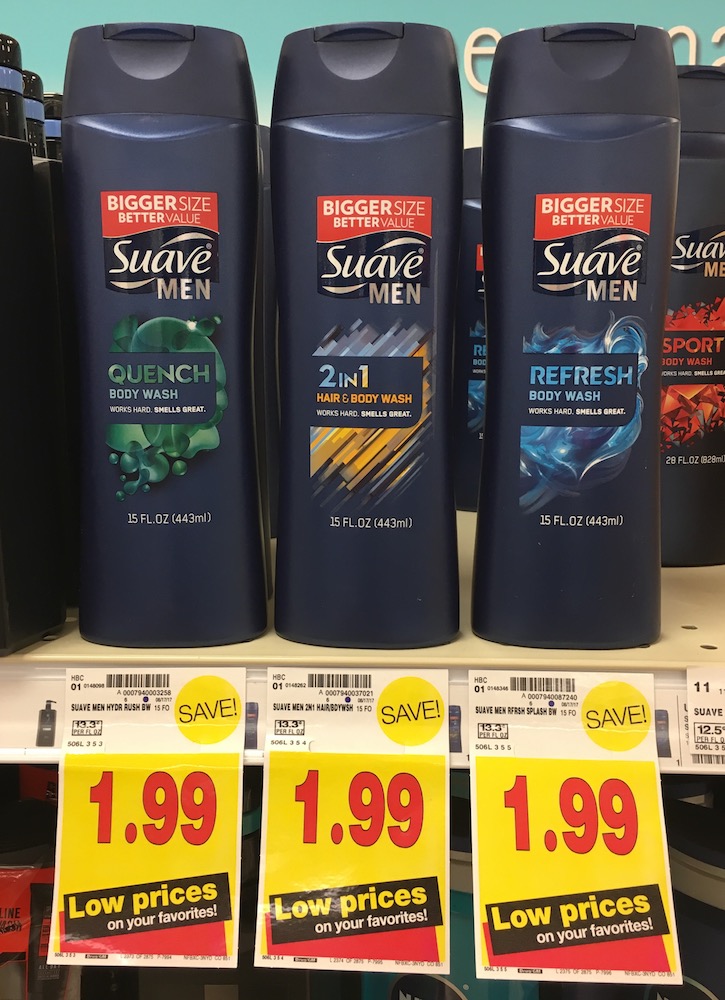 Or you can also score a good deal on Suave Men body wash:
Suave Men Body Wash, $1.99
$0.50/1 Suave Men product
$1.49 after coupon!
Of course, I used the savings to pick up some of the AXE Apollo products. I saved $1 each on the antiperspirant and body wash using my Kroger card!
Do you have any other tips for getting older boys to focus on personal hygiene?