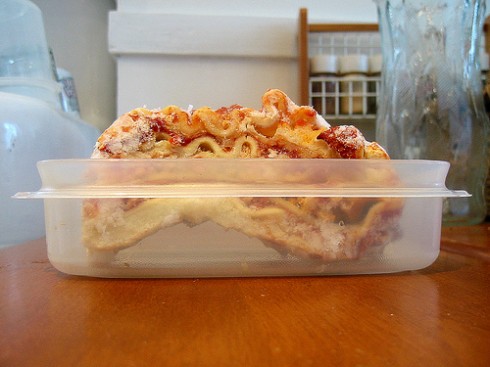 Photo by Nancy JonesFrancis
Do you find yourself taking inventory in your mind of the items in your refrigerator every night and panicking because you don't have any meal ideas and everyone is hungry? Do you stop by the store several times a week picking up items for your daily meals? Do you order take out or spend more money at restaurants than you would like?
If you have experienced any of thes (haven't we all?) then freezer cooking, also known as once a month cooking (OAMC), may solve your dinner woes.
Years ago, the extent of my freezer cooking was preparing a dish that we discovered we did not care for too much and then freezing the leftovers because we did not want to eat them. Guess what? Those  same leftovers did not taste any better coming out of the freezer. I gave up on "freezer cooking" (even though I wasn't really doing it).
However, two years ago, right before I had my second child, I cooked up several meals for us to eat for the first few weeks postpartum. This time I picked recipes specifically for freezer cooking, and my entire family was happy with the results. Now that I have three little ones, I freezer cook out of necessity. During the last year, every month I have cooked up two to four weeks of my family's meals over the course of two to three days. True, cooking that many meals can take some time, but with careful planning, you can minimize the time spent on cooking and reap the rewards all month long.
Five Ways Once a Month Cooking Benefits Your Family
1. You erase the nightly what's-for-dinner panic.
2. You can save money on your groceries because the majority of your shopping is done in one trip when you buy the supplies for OAMC. The other weeks you can simply buy some items to round out your meals.
3. You dirty the majority of your dishes at one time. Yes, freezer cooking can turn your kitchen into a disaster area. But it only happens once a month. The rest of the month you may dirty only one pan or baking dish a day when cooking the meal you pull from the freezer.
4. You'll feed your family more nutritious food than you would if you picked up a frozen meal at the store, ate fast food or dined at a restaurant.
4. You can be a little more relaxed during that crazy time between 5 to 7 when little ones are cranky, older ones have homework to do and everyone is hungry. All you have to do is pull out one of your ready made meals.
Once a Month Cooking Resources
To have a successful freezer meal, it is essential to pick a recipe specifically designed for once-a-month cooking. Some of my favorite resources include:
Deal Seeking Mom here — I just wanted to share one other great resource for learning about once a month cooking. Check out Once A Month Mom where my friend Tricia guides you through a step-by step process for cooking a month's worth of meals, with a new meal plan available every month!
If you are new to freezer cooking, I would recommend borrowing some of these books from the library. If you decide you like freezer cooking, you may want to invest in a few cookbooks full of the OAMC recipes your family enjoys.
Tomorrow, Melissa will share her method and tips for once-a-month cooking with us, so be sure to watch for part 2!
Melissa is a recent convert to once a month cooking and can't imagine cooking a meal every night now.  She is the mom to three young children, 6, 23 months and 5 months.  She blogs about eating healthy, freezer cooking and managing family resources at Mom's Plans.  Her other blog, Dining Out Challenge, is about her family's attempts to eat out for $25 or less a week.