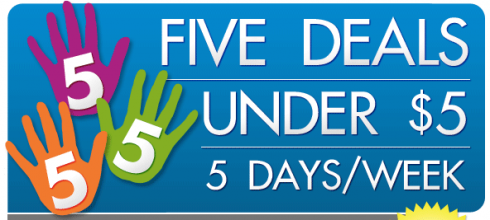 Every day, BuyCostumes.com has 5 costumes priced at $5 each or less, so if you're looking for inexpensive costume and don't have time to make your own, be sure to check back each day!
Here's how to find the $5 costume:
Click on the red SALE tab on the menu bar.
Scroll down and watch the left sidebar for the Five Deals  Under $5 button.
Shipping starts at $4.99, which still isn't a bad deal if you're able to find multiple costumes on the same day!
Thanks, For the Mommas!