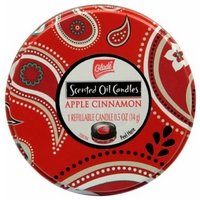 There are some new SC Johnson coupons available from [email protected], including some hot Glade coupons that can be used toward the Target Glade Money Maker.
$0.55/1 Drano Product
Buy one Glade PlugIns Scented Oil Refill Get one PlugIns Scented Oil Warmer FREE (excludes Lasting Impressions)
Buy one Glade PlugIns Scented Gel Warmer Get one PlugIns Scented Gel Warmer FREE
Buy any Glade Scented Oil Candle Holder Get a FREE Refill
$1/2 Glade PlugIns Scented Gel Refills
$1/2 Glade PlugIns Scented Oil Refills
$2/1 Glade The Fragrance Collection Reed Diffuser, 3-Wick or 4.9-oz. Soy Candle OR $2/2 2-oz. Soy-Based Candles
$0.55/1 Nature's Source Natural Laundry Stain Remover
$2.50/1 Windex Outdoor All-in-One Starter Kit
$1/1 Windex Product
These are all products that qualify for the $5 SC Johnson MIR too!