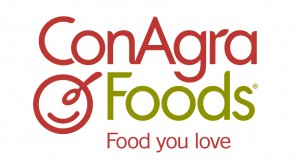 I hesitated to post this promotion because I feel like the Recession Payback game is in poor taste; however, I'll leave the final judgment up to you all since there are some really good coupons offered at the end.
A tip from KC Penny Pinchin' Mama:
Be sure to register for your coupon, and then when you pick one to print, hit your browser's back button and you can go back in and print another coupon. However, do not select your next coupon until your current one is done printing. Do this 8 times and you can grab all [eight] coupons.
Coupons available:
$0.50/5 Banquet Dinners
$1.00/2 Marie Callender's Frozen Meals
$0.50/1 La Choy Product
$1.00/3 Hunt's Products
$1.00/3 Manwich Products
$0.50/2 Chef Boyardee Products
$0.50/1 Reddi Wip Product
$1.00/2 Orville Reddenbacher Products
Thanks, Tracie!