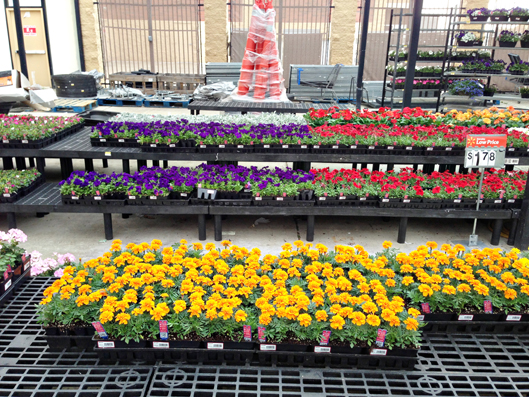 Isn't this a crazy spring we've been having? Enough with the teaser 80-degree days followed by a spell of windy and downright cold weather. Let's get on with the warmer weather! Today was gorgeous, but again, we're back to chillier 50-degree temps and more rain tomorrow.
We've got some big plans for landscaping and gardening this year, so I headed to Walmart earlier to check out the offerings in their Garden Center. They had some beautiful marigolds and petunias in bloom, and I was sorely tempted to bring some home with me for $1.78, but I don't think we're quite out of the frost danger zone yet, so I'll have to hold off for another week or two. I'm really looking forward to adding some color to the planters on my porch though!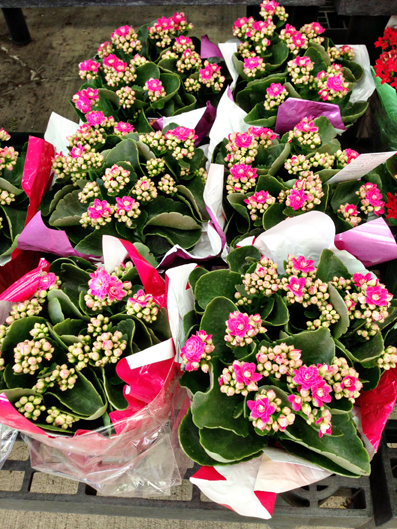 I did bring home one of these lovely pink Kalanchoe succulent flowering plants though. At just $6.48, it's the perfect way to brighten up our kitchen table at less than half the cost of a similar size bouquet of flowers — and as a perennial plant, it can last for years.
While I was there I also browsed the outdoor furniture setups a bit. Longtime readers might remember this awesome Canopy offset umbrella that we got to maximize our outdoor living space a few years back. Sadly, it was destroyed in a severe storm that swept through our area last July.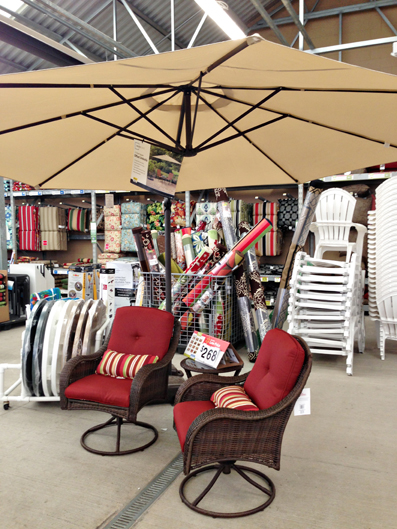 I was excited to see that Walmart has a similar outdoor umbrella available right now at a reasonable price. We'll likely be investing in one of these very soon, as the backyard in our new home receives a significant amount of late day sun.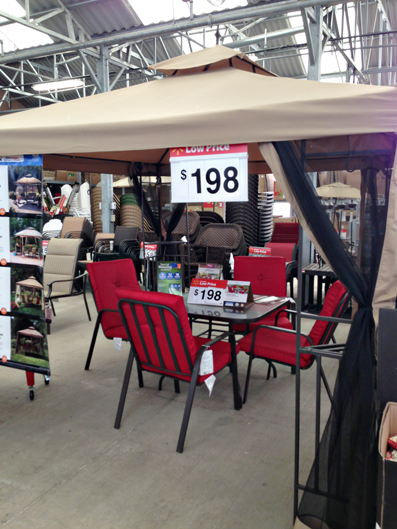 I also love this great canvas-covered gazebo — I'm just not sure we have a good location for it. I'll have to think on this one a little more because I really love that the netting would help keep some of the bugs at bay in the evenings.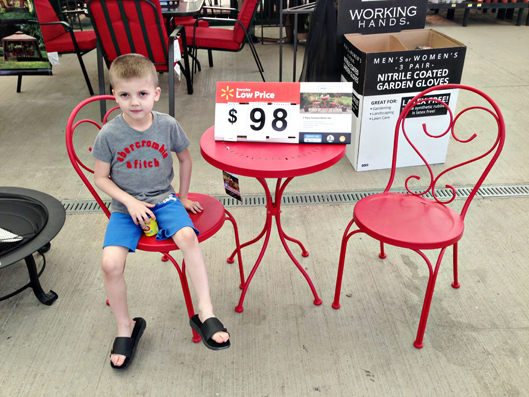 And finally, I just adore this sweet little red steel 3-piece bistro set priced at just $98 (minus the cute preschooler who was being a real trooper). I could totally envision myself sitting at one with my morning coffee while reading a good book, but we need to install a deck or at the very least repair our patio before I can bring one of these babies home.
How about you? What are you planning to buy to spruce up your outdoor living space this year? Or what would be on your wishlist?
As a participant in the Walmart Moms Program, I've received compensation for my time and efforts in creating this post. All thoughts and opinions are my own.