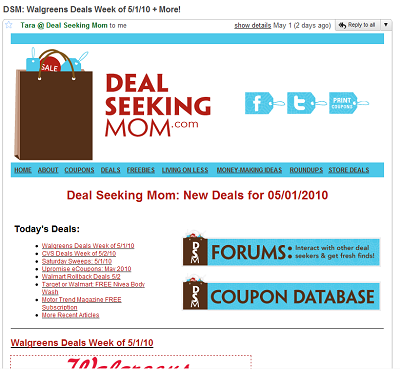 Tomorrow afternoon, I will be switching to FeedBlitz as my primary email newsletter provider.
With this change comes some exciting new features, including an on-demand subscription for those of you who want to receive emails with new deals throughout the day rather than waiting for the daily email.
If you are already subscribed, you will simply be transferred over to the new system for the daily email. There will be a link at the bottom of the email if you'd like to change your subscription preferences, or you can subscribe to the on-demand newsletter on top of your existing subscription.
You may want to add [email protected] to your address book or safe senders list now, though, to be sure you continue to receive the emails without any issues.
If you aren't yet subscribed, subscribe by email or in a feed reader to receive all of the latest deals!