Perhaps you've seen these funny little icons on various sites or heard about subscribing to an RSS feed but weren't quite sure exactly what that means. This little tutorial should provide the details you're searching for.
:: What is RSS?
RSS, or Real Simple Syndication, is a technology that allows a reader to subscribe to new posts on a blog or website either by email or in a feed reader. The subscription, or feed, delivers the posts right to you so that you don't have to visit every site individually in order to check for updated posts.
:: What is a feed reader?
While many readers choose to subscribe by email so that the updates are delivered directly to their inbox, some users have trouble receiving the emails on a regular basis. Others prefer to go to the feed when they have time to read rather than cluttering up their inboxes with daily emails. And on sites like Deal Seeking Mom, subscribing in a reader allows you to receive updates when new deals are posted rather than waiting for a once-a-day email.
A feed reader is a site that allows you to manage all of your subscriptions in one place. A popular choice is Google Reader.
:: How do I subscribe in a feed reader?
To get started, simply create an account at either site (hint: if you have a Gmail account, you're already signed up for Google Reader as well).
Next, look for an RSS icon at any site you'd like to subscribe to: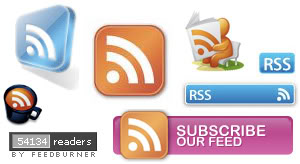 Click on the button and choose your reader from the list.
That's it! You're ready to go, and you can simply visit your reader whenever you want to check for updates.
Subscribe to Deal Seeking Mom now to be sure you don't miss a thing!