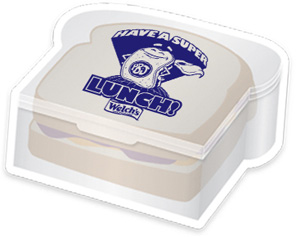 Monday MIRs are brought to you by Christina from Northern Cheapskate. Her passion is helping people take control of their finances through coupon-clipping, freebie-finding and frugal living strategies.
Klondike Brands. Get a FREE Annabelle Klondike doll wyb 3 packages of Klondike Brand Potatoes. Offer is good through 12/31/12 while supplies last.
NeilMed NasaDrops. Get NeilMed NasaDrops Saline on the Go for FREE after mail-in rebate. Just buy the NasaDrops before 7/31/12 at any CVS or Rite Aid store.
WaterPik. Get $5 back by mail wyb any Waterpik Water Flosser before 12/31/13.  Offer not valid on Power Toothbrushes or Power Flossers.
Brew Over Ice K-Cups. Get a FREE tumbler by mail wyb one 12-ct. box of Brew Over Ice K-Cup packs before 9/30/12.  Find the rebate form in the 7/22/12 SmartSource coupon insert.
Roman Meals. Collect proofs of purchases from Roman Meals products and get rewards such as a Leslie Sanson Walk Away the Pounds DVD, the book Fight Fat After Forty, or a pedometer. Offer good while supplies last
If you're new to mail-in-rebates, be sure to read Northern Cheapskate's Simple Tips for Getting Rebates.
See the previous MIR roundups for more offers that are still available!