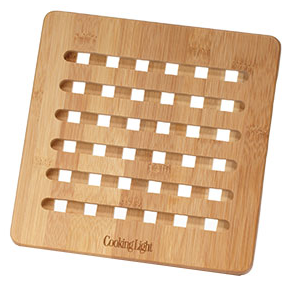 Monday MIRs are brought to you by Christina from Northern Cheapskate. Her passion is helping people take control of their finances through coupon-clipping, freebie-finding and frugal living strategies.
Cooking Light. Get a FREE Bamboo Trivet by mail from Cooking Light magazine wyb $10 worth of Kraft Singles, Oscar Mayer Selects Angus Hot Dogs and/or Farmer's Garden Vlasic Pickles.  Offer good through 8/31/13 while supplies last.
Elmer's. Get $5 back by mail wyb one X-Acto Knife and two Elmer's Foam Board Sheets.  Offer ends7/31/13.
Innova. Get a $10 Innova Pet Food coupon by mail wyb any Innova Dry Dog or Cat Food (2 lb. +) before 6/30/14.  Find the rebate form in the 7/14/13 Smartsource insert.
Black Magic Car Care. Buy two participating Black Magic Car Care products and get a rebate check by mail for the least expensive product (up to $8.99).  Offer ends 8/04/13.
Britax. Get a FREE Britax Boulevard 70-G3 Car Seat (a $319 value) when you receive as a gift or purchase yourself one eligible product from each of the five categories on the New Parent Checklist (Stroller, Car Seat, Baby Carrier, Large Accessory and Small Accessory) before 4/1/14.
If you're new to mail-in-rebates, be sure to read Northern Cheapskate's Simple Tips for Getting Rebates.
See the previous MIR roundups for more offers that are still available!