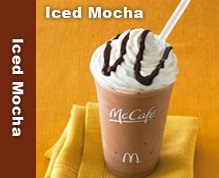 Starting Monday, 7/13, through Monday, 8/3, you'll be able to pick up a FREE 8-oz. Mocha or 7-oz. Iced Mocha at McDonald's between 7 a.m. and 7 p.m.! No coupon necessary.
Has anyone tried these yet? I haven't, but they sure look yummy.
(Thanks, $30 Weekly Grocery Challenge!)
Check out the DSM Calendar for more one-day events and freebies. DSM Forum members can even set up reminders so you never miss another great deal!