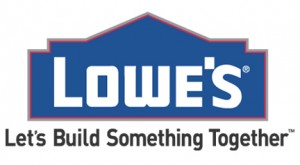 I'm so excited about this 10% off Lowe's coupon* valid on any purchase! Remember that many times Home Depot will accept competitor coupons, so if Lowe's isn't your preferred store, it's worth a try to present it there.
We're planning to add a patio and deck to our house this spring. FINALLY!
Do you have any big DIY projects or projects around the house that you're planning to start soon?
*Coupon may only be for people moving soon; however, the terms on the page do not explicitly state this.