Hey everyone, this is Mandi, the Project Administrator here at Deal Seeking Mom.
If you follow Tara on Twitter, you may have already seen her tweet from earlier today: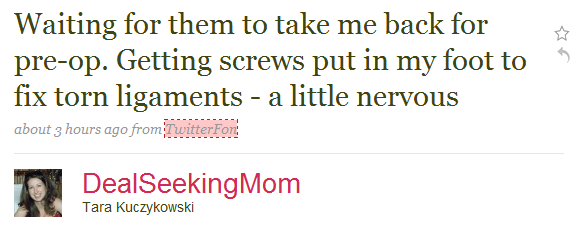 She broke her foot pretty severely while on vacation a couple of weeks ago and found out yesterday that she would need surgery today because she tore ligaments in it as well. She's in surgery right now, and I wanted to open a post for comments letting her know that we're thinking about and/or praying for her and wishing her the best!