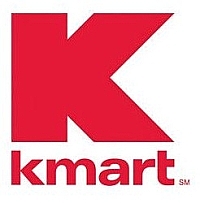 I emailed KMart to confirm the details on the triple coupon event that will be taking place in Central Ohio from 4/19 to 4/25.
Triple coupons up to $0.75 ($2.25 max discount) maximum value and double coupons $0.76 to $4 maximum value (therefore, after being doubled the discount would range from $1.52 – $8.00). Keep in mind that the value of the dictum can not exceed the amount of the item. Limit 25 per person per day.
I know where I'll be Sunday!!! Has anyone heard about them offering this outside of Ohio?
Participating Ohio locations are:
3265 5005 OLENTANGY RIVER RD COLUMBUS OH 43214
3272 3100 HAMILTON RD COLUMBUS OH 43232
3410 1284 BRICE RD REYNOLDSBURG OH 43068
7131 1627 MEMORIAL DRIVE LANCASTER OH 43130
7397 2400 STRINGTOWN ROAD GROVE CITY OH 43123
7646 1000 N MAIN STREET MARYSVILLE OH 43040
MI – Select stores tripling
MO – Select stores tripling
Many other KMart locations will be offering double coupons during this time period up to $2 in face value. I'm keeping a list of participating stores, so let me know if you have info on locations that aren't listed!