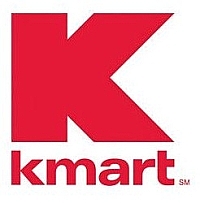 Conflicting news is rolling in on the Kmart Super Double Coupon Event slated to start this Sunday, 9/27.
Jennifer emailed Kmart customer service about the event, and received this response:
Kmart is participating in the "Double Your P & G BrandSaver Coupons" which will be advertised in Sunday, Sept 27th newspaper. The event is running from 9/27/09 through 10/3/2009. All Procter & Gamble coupons that include the name "Procter & Gamble" in the coupon disclosure are included. If this verbiage does not appear in the disclosure, the coupon can be accepted at face value only. The limit is 10 doubled coupons, per day, per customer.
This differs from the information that was being sent out previously which made it sound like they would be doubling all coupons up to $2 in face value as they have in the past. If they're only doubling P & G coupons, that's a little disappointing, but I guess it's better than nothing.
I'll share more information as it becomes available, and thanks to all of you that emailed about this!