The following is a guest post from Shaina of Food for My Family: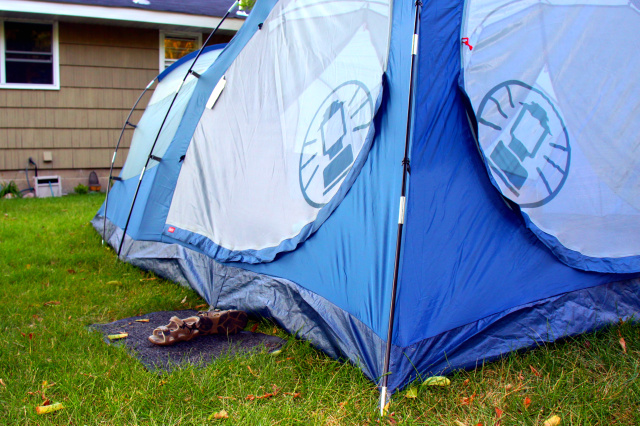 Photo by Shaina @ Food for My Family
stay·ca·tion: a vacation spent at home or nearby
Proven with Merriam-Webster's recent addition of "staycation" to its 2009 collegiate dictionary, staycations are increasingly becoming the vacation of choice for many families, for obvious reasons. They are the frugal alternative to the traditional getaway vacation, and if you find you just can't take the days off work this year, a long weekend at home may need to take the place of your yearly week-long jaunt to (your vacation destination of choice here).
The back-to-school season is in full effect, with its bright red sale signs sounding summer's end and marking the way to yellow school buses and lunchboxes packed with sandwiches and juice, but there's still time to sit back, relax and enjoy the waning days of summer. Even if you only have a three-day weekend, a staycation can maximize fun and relaxation and minimize the end-of-summer blues. Here are a few tips to help you plan and execute the perfect staycation:
Getting Prepared
::Become a tourist
Most major cities have travel guides available online that list area attractions, and they can be a wonderful insight into what your city has to offer. You can also check out the calendar at sites like Go City Kids to search for events going on in your neighborhood or in the neighboring cities and towns. My family recently attended an ice cream flavor contest for a local ice cream shop by way of Go City Kids.
:: Clean your house
Having chores to do all around you can ruin your ability to sit back and take it easy. Prepare for your vacation by taking care of the cleaning and the laundry beforehand. Do as much or as little as you need to to feel comfortable in your house and not be tempted by the dishes in the sink or the pile of papers you've been meaning to go through and organize. Something as simple as unloading the dishwasher beforehand makes life easier so that all you need to do is load dishes as you go.
:: Pack
This is a vacation; treat it as one. Plan your clothing for yourself and kids ahead of time and set them out on the dresser or in a basket so you don't waste time rummaging through drawers deciding what to wear each morning. Prepare make-ahead breakfasts like a french toast bake a day or two before so breakfast is heat and eat. Simply roll out of bed to your alarm, stick it in the oven and snuggle back in bed for the duration of the cooking time and breakfast will be hot and warm on your plate with very little effort or cleanup needed on your part. Prep for your other meals so you aren't slicing tomatoes for burgers inside when everyone else is outside, and then store them in the fridge until you're ready for them and make both meal preparation and clean-up less of a chore.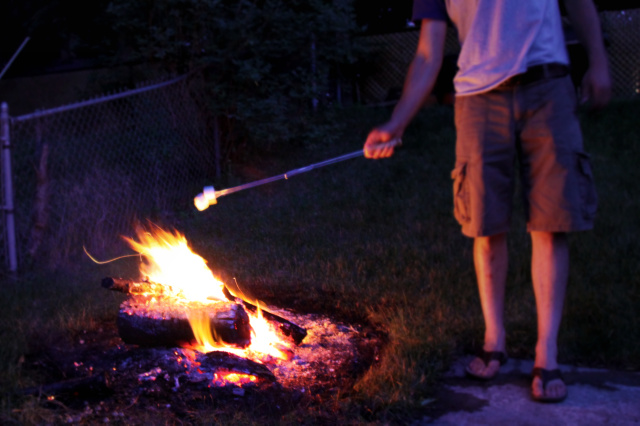 Photo by Shaina @ Food for My Family
Execution
:: Turn off the computer
I understand if you must check your email, but try stepping away from your computer and turning it off for the day after you do. It's very easy to lose track of time browsing, reading blogs and updating your Facebook page, and those are minutes and hours that could be spent at the beach, outside next to the kiddie pool, at a local museum or walking the trails at the nearest state park.
:: Take pictures and mail a postcard
Just as you would for any vacation, bring your camera along and take lots of pictures. Some of my favorite pictures of my children are from our day trips to the art museum or state parks. While we were only there for one day, we made that day count with pictures to remember them by, and my kids still remember those single days years later. Have kids pick out postcards to mail to grandparents and cousins while you're there as well.
:: Pick one thing to splurge on
If you're on a budget for your staycation, try to choose one thing to spend money on. Whether it's tickets to a sporting event or concert, dinner at that fancy restaurant you've always wanted to try or passes to a water park, pick something that would be memorable and fun for you and your family and enjoy every minute of doing it.
So get out there and plan a relaxing staycation for your last days of summer. Explore your neighborhood, enjoy your own backyard or find a new favorite picnic spot in the nearest park. Budget-friendly, time-conscious and with the ability to provide something for all members of your family, a staycation may be just what your summer has been lacking.
Has your family enjoyed a staycation this year? Do you have any staycations tips, tricks or things to remember?
Shaina is the home cook and wannabe photographer behind Food for My Family, where she shares recipes, tips, opinions and her philosophy on food as she wades through the process of feeding her family, her friends and anyone else who will let her.