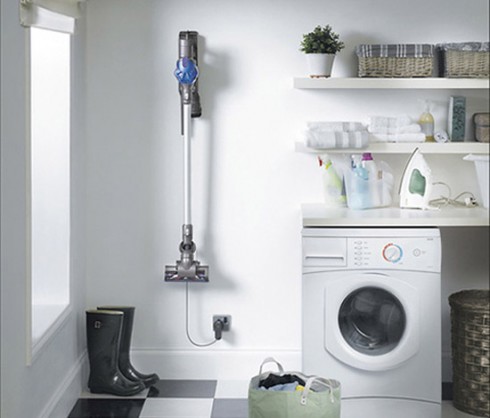 Several years ago I declared my love for the Swiffer Sweeper+Vac; however, as time marched on, our relationship turned a little sour. A full charge wasn't giving me enough juice to cover my enter kitchen, let alone the entire first floor once we ripped up all of our carpeting to make way for bamboo laminate. I've tried other floor vacs, but they ultimately didn't live up to my high expectations.
So when Walmart asked if I'd be interested in giving the new Dyson DC35 Digital Slim Cordless Vacuum a try, my reply was a resounding, "YES!" This thing is nothing short of amazing, but I'll let you check out this video for now. (And just maybe one of you will get to test drive one of these babies soon, too!)
So what are your thoughts on the latest technology from Dyson?
Disclosure: I am a participant in the Walmart Moms program. Walmart has provided me with compensation for the time and effort spent creating this post. However, my participation in this program is voluntary and my opinions are my own — always have been, always will be.