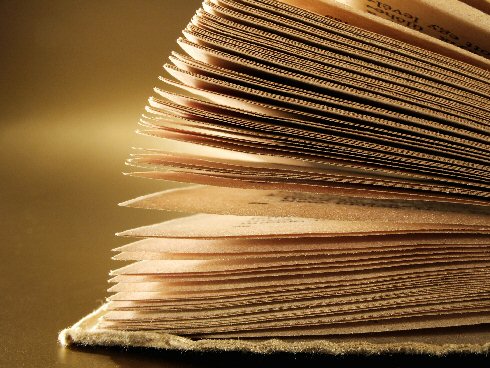 Photo by nkzs
Summer is a great time to spend hours and hours just reading. You can read a novel by the pool. You can read aloud as a family before bedtime. You can set aside a quiet reading time for the kids each day. Unfortunately, books can get pricey if you aren't careful.
Here is a look at the best places to get free books for this year's summer reading:
The library. The library has long been a favorite summer standby for many families and it continues to be one of the best places to get free books. Make sure to return books on time in order to avoid any late fees! You can use a system like LibraryElf to help you with that.
Online book swaps. You can get great books online and keep them for as long as you want by using book swaps. You list the books that you have available for trade. Each time that someone requests that book from you, you mail it to them and get a credit for sending it. You use your credits to get free books from others using the site. Top sites for online book swaps are Paperback Swap, Frugal Reader and Title Trader. Note that you do typically pay a small shipping fee to send your books to others but the cost is minimal if you use media mail shipping.
Local book swaps. You can also swap books with others locally to avoid shipping fees. There are book swap meetups advertised online but you can also create your own book trading circle with friends and families in your area. If someone in the group has some basic computer skills then it's fairly easy to set up a website where everyone can list their books and request them from one another. Otherwise you could simply meet up weekly with some books for trade and everyone can pick what they want.
Yard sales. Many yard sales these days offer a "free box" which typically has books in it. If you enjoy going to yard sales then look for these books. If you go to yard sales late in the day then you may also be able to ask the sellers if they'd be willing to give their remaining books away for free or cheap.
Thrift shops and used book stores. Many of the local used item stores also keep a free section that you can rummage through when you stop in.
Offer to donate others' books for them. A lot of people keep books lying around that they no longer want. If you offer to haul people's books away for them then you can have your pick of the titles for free before you drop them off.
Get involved with BookCrossing. This is a group in which members randomly leave books for others all around town. It's kind of a fun experience and a good way to get interesting new titles to read.
Check book blogs for giveaways. Many blogs that reviews books or write about writing will have regular book giveaways. If you like reading these blogs anyway then start commenting to get those free books.
Become a book reviewer. You could actually even make some money off of reading books if you wanted to try that this summer. You can set up your own blog that reviews books. Once established, you can start requesting books for free in exchange for review. The easiest way to start getting such books is to attend local literary readings and to meet the authors directly. They'll often gladly let you walk away from the reading with a free book. If your blog gets popular enough then you might even earn some ad revenue for the reviews but either way you get a free book.
Read online. There are tons of sites that let you read books and ebooks online for free. Google Book Search is the most well known for classic books and Project Gutenberg is known for ebooks. It's not quite the same as cracking open a book by the pool but it's another option for free summer reading.
Reading is a great way to spend the summer both on your own and with your family. Just don't spend a lot of money to enjoy this summer activity since there are so many ways of getting free books instead.