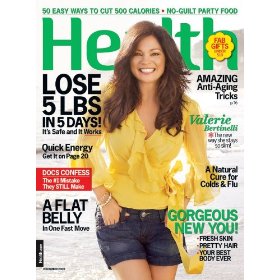 I shared a great deal on a $5 subscription to Health magazine earlier this week. That deal just got a little sweeter because when you order through tomorrow, Saturday 1/2, you'll also receive a free copy of the All You Guide to Health & Fitness!
These are both great resources for anyone resolving to have a healthier 2010!
Thanks, Give Me Neither!