Since becoming a mom, new clothing, shoes, accessories and all that fun stuff have pretty much been relegated far down the priority list. And since I've been consistently pregnant or breastfeeding for going on seven years, what I did purchase mostly doesn't fit anymore. Baby number five is our last, so I've slowly been buying myself a few things here and there, and I'm thoroughly enjoying every minute of it!
I was on a mission to find myself a cute new pair of shoes today when I stumbled upon Smartbargains.com. I'd heard of them in passing before, but I'd never purchased from them. I was pleasantly surprised to find that they have a large selection in all categories and that the prices were very affordable.
Since I was looking specifically for shoes, I really liked the fact that I could choose what style of shoe I was searching for (women's casual shoes) and the size (9 – btw, did anyone else's feet get BIGGER and stay that way after having a baby? SO frustrating). Smartbargains created a list for me with all shoes in that category in my size which led me to these adorable Steve Madden Slip-ons that were marked down to just $39.99 (regular $199.99)!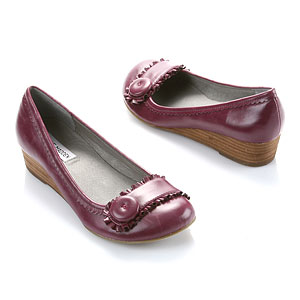 Now, I've mentioned before that sometimes quality trumps price, and shoes definitely fall into this category for me. I bought two pairs of really cute flats at Target recently that added up to the same price as these; however, I wore one pair on Sunday and after walking around for less than 30 minutes, I had blisters like you would not believe.  Since both pairs were by the same manufacturer, I'm worried the other pair will hurt my feet as well, so they're both going back to the store.
My experience overall was very positive. Navigating the site was simple, and checkout was a breeze.  Now I just have to sit back and wait for them to show up!  I have my eye on several other cute items on the site, but I have to tell myself one thing at a time.
So tell me, have you used Smartbargains.com before?  What was your experience like?  I'm thinking this could be a great resource for holiday shopping.