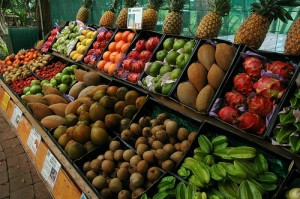 As we work to expand the Grocery Grab both here on the blog and on the forums, Tara wants to be sure that we're covering the stores that are most important to you as Deal Seeking Mom readers.
If you could take just a few seconds to share your favorite grocery stores, that would be a huge help to us as we work on covering more of them on a weekly basis!
Please note that there is an embedded survey in this post. If you're reading this in a feed reader or by email, you may need to click through to the actual post in order to participate. We appreciate you taking the time to share your favorite stores!
If you're interested in providing weekly coverage for a store that Tara doesn't currently feature, please email me with the store(s) you cover and a link to a recent deals post for each.
Photo by mralan