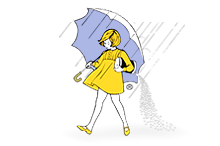 Freebie Friday is provided by Wendi, who blogs at TheFreebieBlogger, where she finds you 100% free items each and every day.
Watch the Outback Bowl on 1/1/13 and then visit Outback Steakhouse on 1/2/13 to get a FREE appetzier with any purchase (Bloomin Onion if the Gamecocks win or Coconut Shrimp if the Wolverines win).
Do I have hard water? Do I need a water softener? Morton Salt will send you a FREE Water Test Strip to help you find out if you have any hard water issues. Just run the test strip under water to evaluate your water hardness.
Join the Spaghetti Warehouse eClub to receive a coupon for a FREE appetizer upon sign up and a coupon for a FREE Spaghetti Entree and Spumoni Birthday Sundae on your birthday. Click here to find a location near you.
Get a total of $10 off Toys R Us Online Movie Rentals when you use the codes SAVEFIVE and 5OFFMOVIE (each worth $5) at checkout. Rentals must be watched within 30 days. Codes will work for a limited time only.
America's State Parks announced that all 50 state park systems will offer FREE guided First Day Hike Programs on New Year's Day 2013. First Day Hikes offer a great way to get outside, exercise, enjoy nature and welcome the New Year with friends and family. Currently there are 657 First Day Hikes. Click here to find one year you.
Enter the Dollar General Fresh Start Sweepstakes for a chance to win one of 100/$10 gift cards given away each day or the grand prize of $50,000. Sweepstakes ends 1/27/13. Not available to those in AK, DC, HI, ID, ME, ND, OR, RI, WA, WY.
Sign up to receive a FREE 30 day Club Pogo pass. With this past you can enjoy all your favorite Pogo games without interruption. No credit card required. Limit one offer per screen name. Offer ends 1/7/13.
Use this coupon to get a FREE can of Friskies Cat Food at Petco ($0.99 value). Must present your PALS card to receive this offer. If you are not a PALS members, sign up here for FREE here or in-store. Coupon expires 2/18/13.
See the previous freebie roundups for more free sample offers that are still available!
As always, make sure you're protecting your personal information when you're signing up for freebies.
–––––––––––––––––––––––––––––––––––––––––––––––––––––
Every Friday I'll start a new post with a Mr. Linky for you all to share your fabulous freebie finds with Deal Seeking Mom readers! If you have a freebie you'd like to list, just leave your link below.
To keep it neat, I suggest that you list your blog name and then the freebie you've found in parentheses, ex. Deal Seeking Mom (Free Toilet Paper Sample). The only requirement is that you link directly to your post on the freebie. Links directly to your homepage will be deleted.