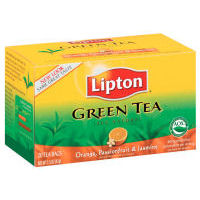 Get a FREE Lipton Green Tea sample pack containing 4 teabags of the flavor you select. Choose from the following flavors:
Lipton Mixed Berry Green Tea
Lipton Orange, Passionfruit & Jasmine Green Tea
Lipton 100% Natural Decaffeinated Honey Lemon Green Tea
Lipton Green Tea with Citrus
I'm not much of a hot tea drinker, but I'm opting to try the orange, passionfruit & green tea variety. How about you?
Thanks, MoJo Savings!