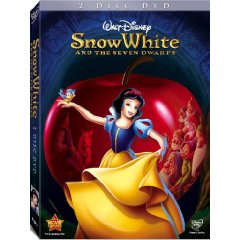 If you passed on the Snow White Blu-ray combo pack deal a few weeks ago because you don't have a Blu-ray player yet, you'll be happy to know that there's a new coupon available for the Snow White and the Seven Dwarfs 2-disc DVD set that's being released next Tuesday, 11/24.
Use this $5/1 Snow White DVD printable (IE) or printable (FF) to save on a great stocking stuffer!
I have not heard what the launch day prices will be like for this DVD, but the Amazon preorder price
is currently $16.99.